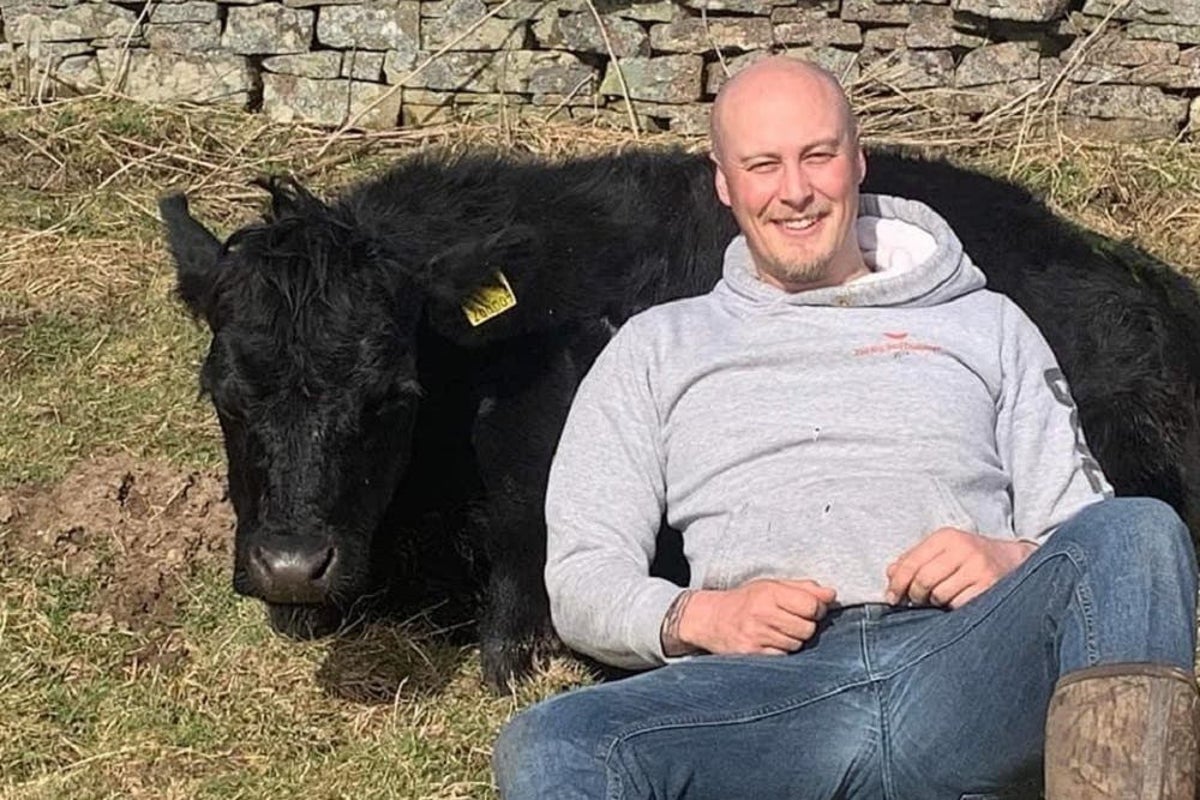 The fiancee of a former British soldier who was killed in a car crash in Ukraine has told how she had made a wedding ring on the day she was told of his death.
Louise Lathbury has set up a GoFundMe page to raise money for repatriating Julian Thorn's body from the war-torn nation, hoping to raise £15,000.
Ms Lathbury, originally from Berkshire, said Mr Thorn's mother and grandfather were also desperate to bring him back to the UK, saying it would mean "everything to bring him back whole".
She said he died "instantly" in the crash, which was confirmed by a colleague in Ukraine and the Foreign Office.
Mr Thorn, also known as Jay, had done humanitarian work helping refugees on the Ukraine-Poland border as well as training locals on military equipment sent over from the UK.
The 36-year-old, who served in the Fusiliers and did tours of Afghanistan before he met Ms Lathbury, had travelled to Ukraine as it was "something he felt strongly about and wanted to share the skills he had".
Speaking about what it would mean to bring him home to Northumberland, Ms Lathbury told PA: "It would mean everything because we need to bring him back whole.
"He needs to come back and he needs to be him and so then we can do what's right for him when we get him home.
"I want him to have a nice send-off and be where he loved – he loved Hadrian's Wall and he loved Northumberland and I just want him to come back and be in the place he loved so much."
Ms Lathbury was told of her partner's death on May 21 – the day she had made a wedding ring.
She said: "To be honest I didn't believe it was real and I did ask, 'Are you sure it's him? Are you sure it's him?'
"But the other thing is we were talking about the wedding and everything and I'd made his wedding ring on that Sunday – and then you think, did I tempt fate by making it?
"You do, you think silly things like that when it happens.
"I was devastated – it was a surprise and I was going to give it to him when he got back."
Ms Lathbury, who had been with Mr Thorn for four years, said his death had "left a void in my heart that can never be filled".
She told PA any money left over from the GoFundMe campaign would be donated to another family attempting to repatriate a loved one's body and to an animal charity.
Ms Lathbury added: "The thing with Jay is I don't think it was just the Ukraine situation – if he could help he wanted to help no matter what it was.
"He loved animals – we've got rescue animals all over the place because he just wanted to help."