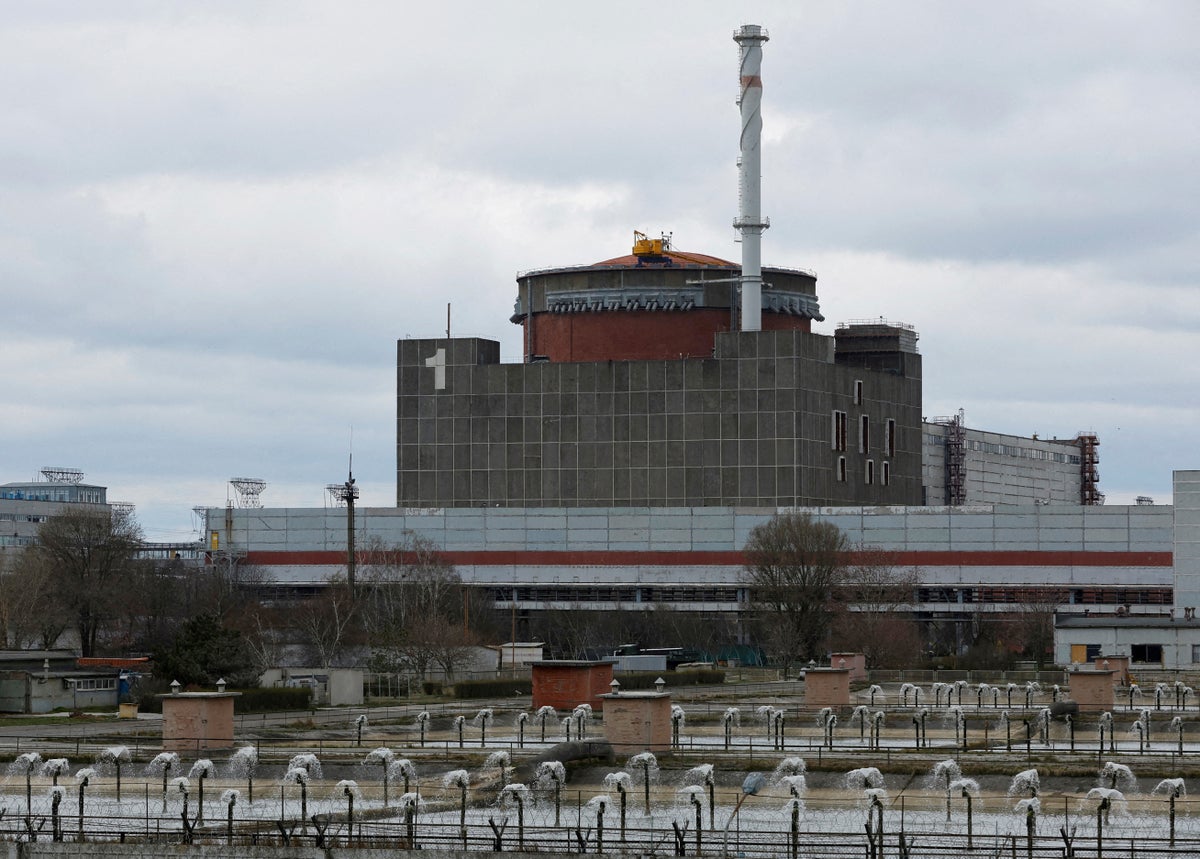 Ukraine's Zaporizhzhia nuclear power plant was left without power today after a barrage of Russian shelling, the UN nuclear watchdog has said.
Rafael Grossi, head of the International Atomic Energy Agency (IAEA), made an appeal for the protection of the plant after warning the situation is "extremely vulnerable".
He said the plant was forced to switch to emergency diesel generators after losing its external power supply for the seventh time since Vladimir Putin launched his invasion.
"The nuclear safety situation at the plant (is) extremely vulnerable," Mr Grossi said in a tweet.
"We must agree to protect (the) plant now; this situation cannot continue."
The plant's six nuclear reactors are protected by a reinforced shelter able to withstand an errant shell or rocket.
But a disruption in the electrical supply could disable cooling systems essential for the reactors' safety. Emergency diesel generators can be unreliable.
The Zaporizhzhia power plant is one of the 10 biggest atomic power stations in the world.
Russian officials have begun training for a planned evacuation from the plant of 3,100 staff and their families, a representative of Energoatom said last week.
The plant employed around 11,000 staff before the war, some 6,000 of whom remain at the site and in the surrounding town of Enerhodar.
More Russian military units have been arriving at the site and are mining it, the representative added.
Fighting, especially artillery fire, around the plant – which is Europe's largest atomic power station – has fuelled fears of a disaster like the one at Chernobyl in 1986.
Then, a reactor exploded and spewed deadly radiation, contaminating a vast area in the world's worst nuclear catastrophe.
Energoatom, Ukraine's state nuclear company, blamed Russian shelling for the loss of the last high-voltage transmission line to the plant in Russian-occupied southern Ukraine, about 300 miles from Kyiv.
The facility is "on the verge of a nuclear and radiation accident", Energoatom warned.