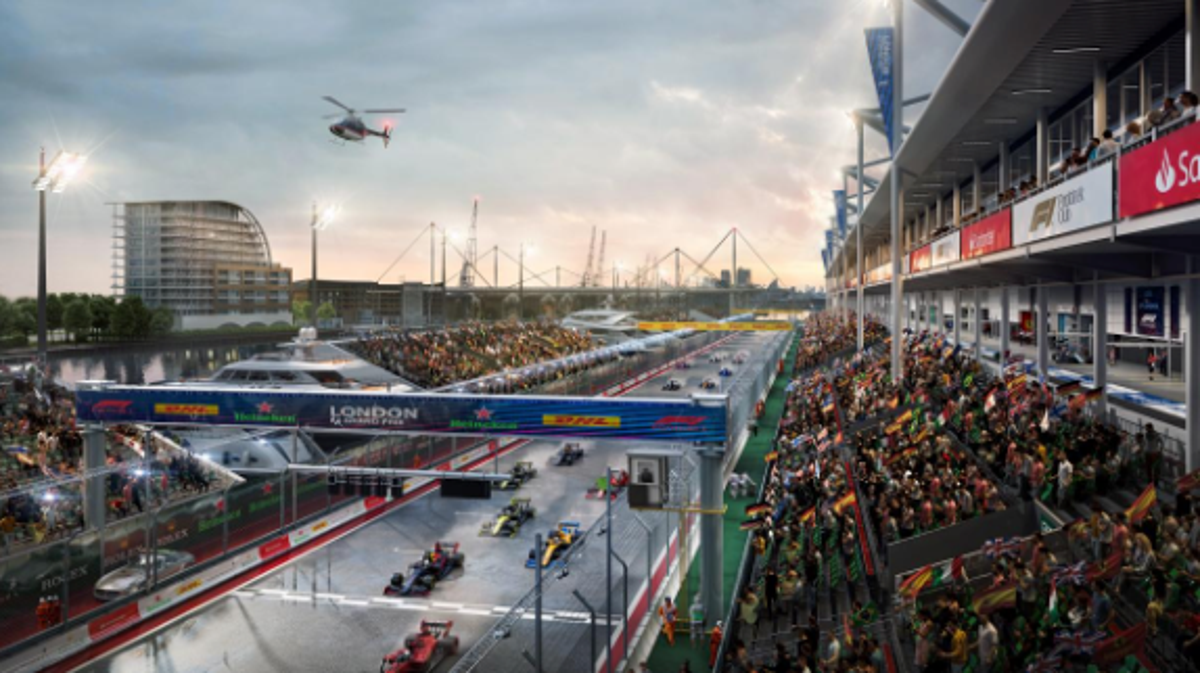 Can Mercedes challenge Red Bull in new F1 season? | You Ask The Questions
A plan for Formula 1 to stage a London Grand Prix in the east of the capital has been pitched alongside a major redevelopment plan.
The prospect of rejuvenating an area around London Docklands – with a high-speed circuit compared to Circuit Gilles Villenueve in Montreal – has been proposed by environmental group LDN Collective and consultancy firm DAR.
They state that a race could be held there as early as August 2026, with a 3.64-mile route consisting of 22 corners and an average speed of 127mph put forward. Cars would run along London City Airport and the docks on a circuit full of long straights and chicanes. The concept of a London Grand Prix, which has been floated previously by former F1 supremo Bernie Ecclestone, has lingered in recent years but it is understood would be in addition to the British Grand Prix at Silverstone.
Elsewhere, Mercedes pen open letter to fans after "hurt" of Bahrain, Helmut Marko dismisses Mercedes' chances of winning the title this season and organisers of the Las Vegas Grand Prix publish ticket prices ahead of November's race.
Follow the latest news in Formula 1 with The Independent