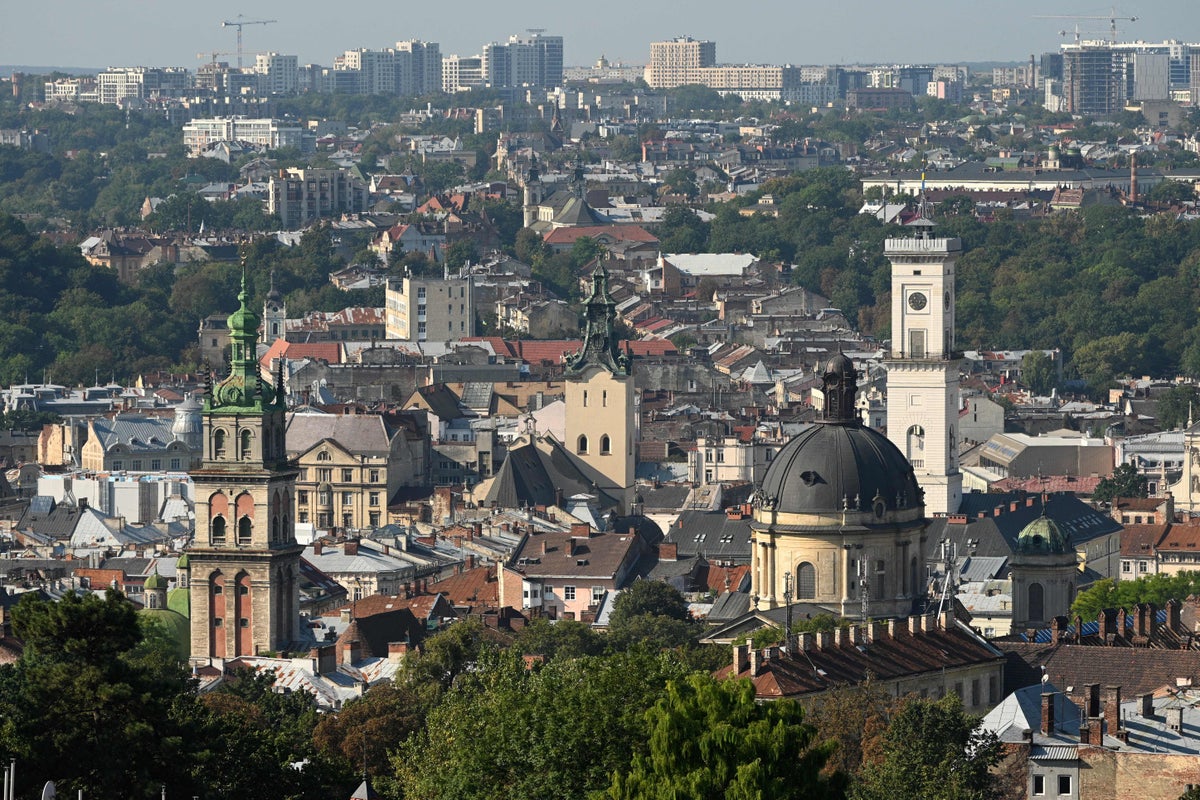 Blasts rocked Ukraine's western city of Lviv in the early hours of Tuesday as Russia launched large-scale air attacks that struck an industrial warehouse, officials said.
Local officials said air defence systems were engaged in repelling a Russian air attack that started in the early hours.
All of western half of Ukraine was covered under air raid alerts, starting from about 0000GMT.
The mayor of Lviv Andriy Sadovyi and regional governor Maxim Kozitsky asked people to stay indoors due to the threat of continuing attacks in the region. "As a result of the strike on the territory of Lviv, we recorded a fire at an industrial warehouse," he said.
Follow latest live updates on coverage of Ukraine war here
One injured person in the air attack was found under the wreckage, the mayor said.
"There is a threat of a second attack. Air defence works in our region. Do not leave shelters, please!" the mayor said on his Telegram channel, starting the alert messages around 7am local time.
"These are the sounds of air defence!!" he said.
It is not immediately known if the attacks were caused using missiles and drones.
The heavy aerial attacks from Russia on Ukraine commenced as the war neared 600 days of conflict and coincided with the start of president Volodymyr Zelensky's visit to the US on Monday.
The war-time president is making his second visit to the country after his last trip in December. He is likely to deliver a powerful address at the United Nations Security Council meeting on Ukraine on Wednesday. He will also address world leaders at the UN General Assembly on Tuesday.
Mr Zelensky will come face-to-face with Russian foreign minister Sergei Lavrov in a first since Russia's full-scale invasion in February last year. The Russian leader is also expected to make remarks at the meeting. Moscow is a veto-wielding member of the security council.
Mr Zelensky is scheduled to spend some time Thursday on Capitol Hill and meet with president Joe Biden at the White House.