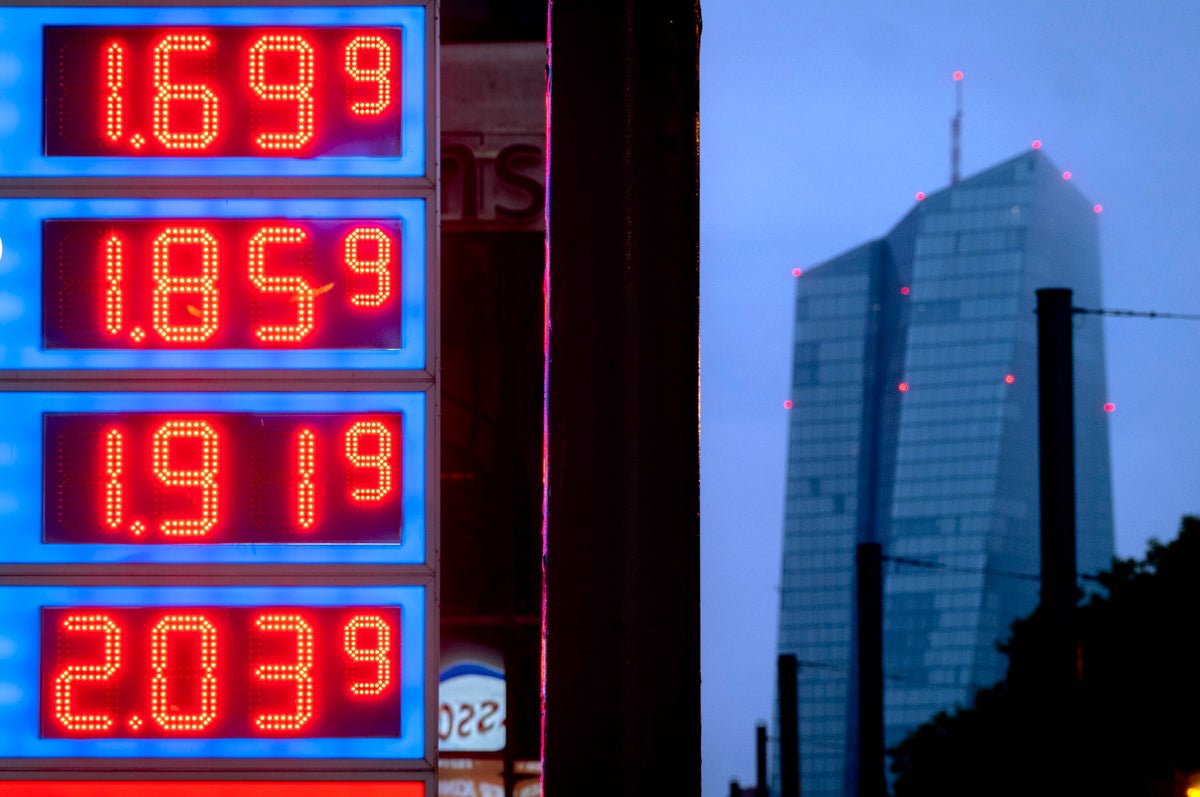 The European economy grew modestly in the most recent quarter, breaking out of a months of stagnation or contraction as higher interest rates designed to fight inflation make it more expensive for households and businesses to borrow, invest and spend.
The 20 countries that use the euro currency and their 346 million people saw 0.3% growth in the April-to-June period, the EU statistics agency Eurostat reported Monday. That's an improvement over zero growth in the first quarter of this year and a slight decline in fourth quarter of last year, but not by much.
A revision raised figures for the first quarter from a decline of 0.1%, wiping out two straight quarters of declining output. Inflation in the eurozone, meanwhile, continued its gradual decline, falling to 5.3% in July from 5.5% in June.
Europe's economic growth got a boost by 0.5% growth in France and 0.4% in Spain, where lower inflation has helped lift consumer spending power.
The French figure, however, was increased by a one-off: the delivery of one very large manufactured item, a cruise ship. That statistical quirk flattered the French growth figure but does little to disguise weak demand for goods in the eurozone's second-largest economy.
The most growth was posted by Ireland at 3.3%. The country's growth figures often show large swings due to major international companies locating their headquarters there.
Europe's largest economy, Germany, struggled in the second quarter, recording zero growth after two straight quarters of falling output as it grappled with high energy costs tied to Russia's war in Ukraine.
Europe is still struggling with the aftershocks of Russia's invasion of Ukraine, with Moscow cutting off most of its natural gas to the continent, sharply raising prices for the fuel and the electricity it generates. In Germany, Europe's manufacturing powerhouse, Vice Chancellor and Economy Minister Robert Habeck has proposed capping energy prices for industry with government help.
The worst of the price spike is over, but costs are still higher than before the war began. Energy has faded as a main driver of inflation, but price rises are hitting Europeans when they shop for groceries, clothes and more, and the rebound for services companies such as hotels and restaurants that suffered during the COVID-19 pandemic has mostly run its course.
Rebounding travel, especially in the Mediterranean countries that heavily rely on tourism, is expected to support growth in the third quarter as people flock to the beach for their summer holidays in Greece, Spain and Italy, despite recent heat waves and wildfires.
Other than that, prospects for the rest of the year are muted. Another drag on the economy is the rapid series of interest rate increases that the European Central Bank has unleashed to knock down inflation.
The ECB made its ninth straight hike Thursday, bringing its key deposit rate from minus 0.5% to 3.75% in just one year, a record pace since the creation of the euro in 1999. The result has been higher mortgage rates and canceled construction plans due to expensive or unavailable credit.
The central bank's lending survey shows the lowest level of business loans and credit lines since the statistics started in 2003. Bank President Christine Lagarde left open whether the bank will keep hiking rates at its next meeting on Sept. 14, saying the decision will depend on incoming inflation data at the time.
Since the rate hikes began, inflation has steadily fallen from a peak of 10.6% in October to 5.5% in June, still well above the ECB's 2% target. Bank officials say tough action now will spare even more painful restriction of credit later if inflation gets completely out of control.