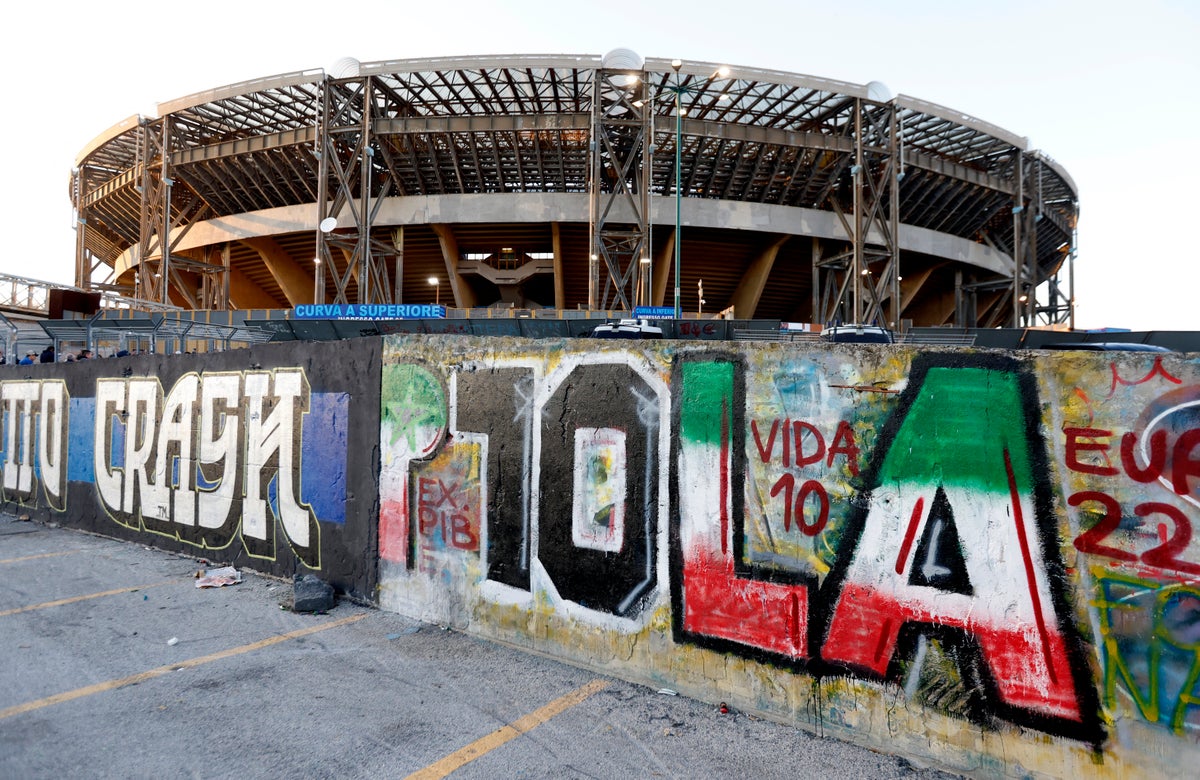 England fans have accused Italian authorities of causing "carnage" outside the Stadio Diego Armando Maradona.
Riot police used batons on a crowd of supporters arriving for England's Euro 2024 qualifier against Italy in Naples on Thursday night. Fans reported being herded into a "dangerous bottleneck" in order to pass through multiple security checks which caused "chaos".
"Absolutely horrible process getting into the stadium," England supporter James Holden told The Independent from outside the stadium. "It's crazy, only 2,400 have come and entry checks are carnage."
He later added: "Crushes, groups split up, children crying. It really didn't feel safe at all. It was kicking off because one little kid was getting crushed and crying and the fans tried to let him through the front, but the police blocked it off."
BBC journalist David Cheeseman reported that one fan was injured after falling in the chaos. Other fans who escaped the situation were not let into the stadium until half-time.
The FA has been contacted for comment.
England won the game 2-1 thanks in part to a record-breaking goal by captain Harry Kane, who became his country's all-time top scorer with the 54th senior goal of his international career.
Kane's penalty made it 2-0 at half-time following Declan Rice's opener, but Italy came back in the second half, scoring and then piling on late pressure after Luke Shaw was sent off after picking up two quick yellow cards.
But England held on to get off to the perfect start in their qualifying group. They next play Ukraine at Wembley on Sunday.