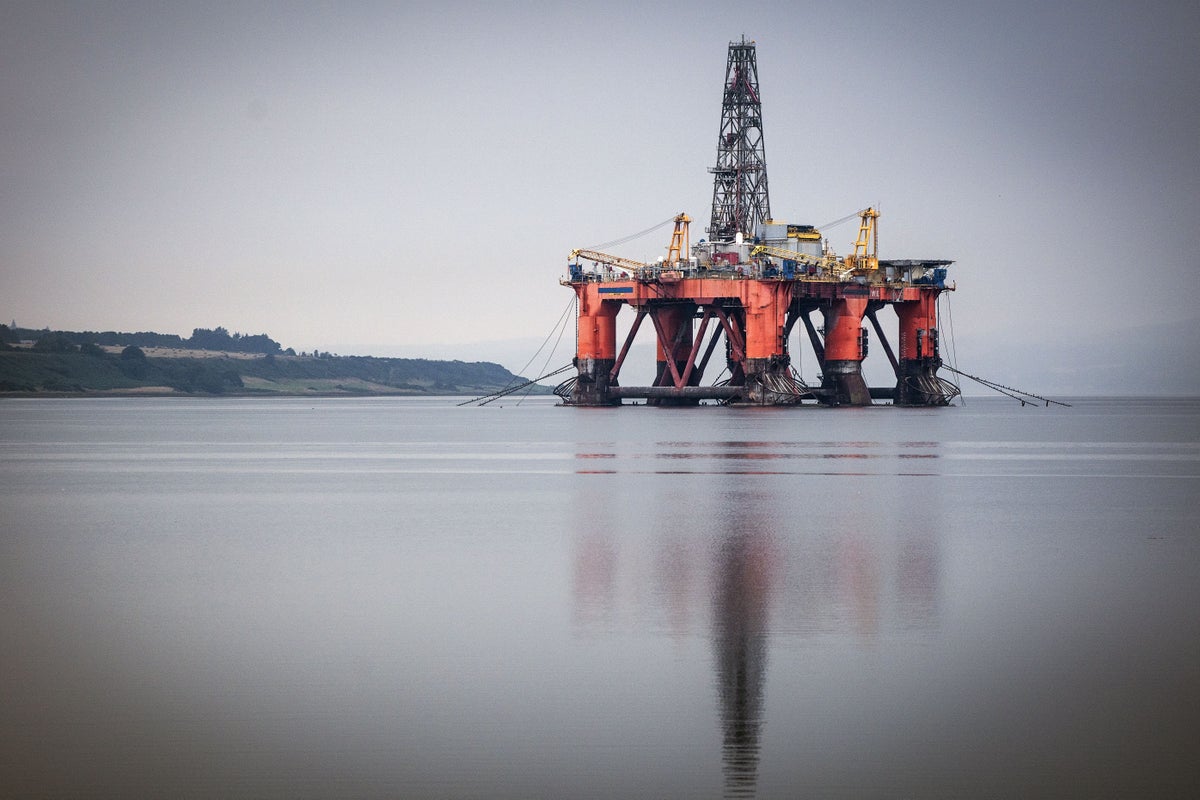 An "outrageous" bumper executive payout at Shell has led to calls for a higher windfall tax on the industry – even as a major UK oil and gas producer saw its increased profits "all but wiped out" by the levy.
Shell's annual report revealed its ex-boss saw his pay package soar to £9.7 million last year and is in line for further potential payouts of more than £11 million. Ben van Beurden's pay jumped by 53% in 2022, including a £2.6 million annual bonus and a £4.9 million long-term shares award on top of his £1.4 million annual salary.
Mr van Beurden – who was replaced by Wael Sawan at the start of 2023 – is also set to pick up another £2.13 million this year for advisory work and loss of office, plus a maximum possible £1.8 million pro-rata bonus dependent on company performance, as well as a potential £7.4 million in long-term awards for 2021 and 2022 share plans.
Shell posted a record £71.1 billion profit for 2022 as it benefited from soaring energy prices following Russia's invasion of Ukraine.
But Harbour Energy, Britain's biggest oil and gas producer, said it would pay close to £1.3 billion in windfall taxes, known officially as the Energy Profit Levy. As a result, and thanks to the company's normal tax bill, Harbour's pre-tax profit of £2.1 billion was reduced to £6.7 million after tax.
Chief executive Linda Cook said the levy hits UK-focused firms harder than global giants.
It has been less impactful for oil and gas giants BP and Shell because most of their production comes from outside the UK, so is not covered by the tax. But Harbour Energy is largely focused on extracting oil and gas off British shores, so a much larger percentage of its profits were impacted.
"The UK Energy Profits Levy, which applies irrespective of actual or realised commodity prices, has disproportionately impacted the UK-focused independent oil and gas companies that are critical for domestic energy security," she said. "It has all but wiped out our profit for the year."
Harbour has said that it plans to cut both jobs and investment due to the tax, despite a loophole that would allow it to write off much of any new investments in the North Sea.
Nevertheless, the firm handed out £504 million in shareholder dividends – and the Fair Tax Foundation accused Harbour of overstating the impact of the tax.
Commenting on the Shell results, Liberal Democrat leader Sir Ed Davey said: "It is outrageous that oil and gas bosses are raking in millions in bonuses while families struggle to heat their homes.
"Rishi Sunak's refusal to properly tax these eye-watering bonuses and record profits is mind-boggling and shows how out of touch he is.
"Whether it is executive bonuses or soaring profits, the money being made out of Putin's illegal war should be helping struggling families, not oil and gas barons."
Non-governmental organisation Global Witness said Mr van Beurden's 2022 pay package is 294 times the UK's median salary of £33,000. Alice Harrison, its fossil fuels campaign leader, said: "Shell's CEO earned in one year what a typical UK worker would earn in six lifetimes."
Global Witness is urging the Government to change the windfall tax on the oil and gas sector to also cover executive bonuses.
It comes as BP is expected to publish its annual report on Friday, expected to reveal multi million-pound bonuses for its boss, Bernard Looney.
A spokesman for Shell said the former chief executive's pay package is "considered the appropriate quantum for running a group of Shell's scale and complexity".