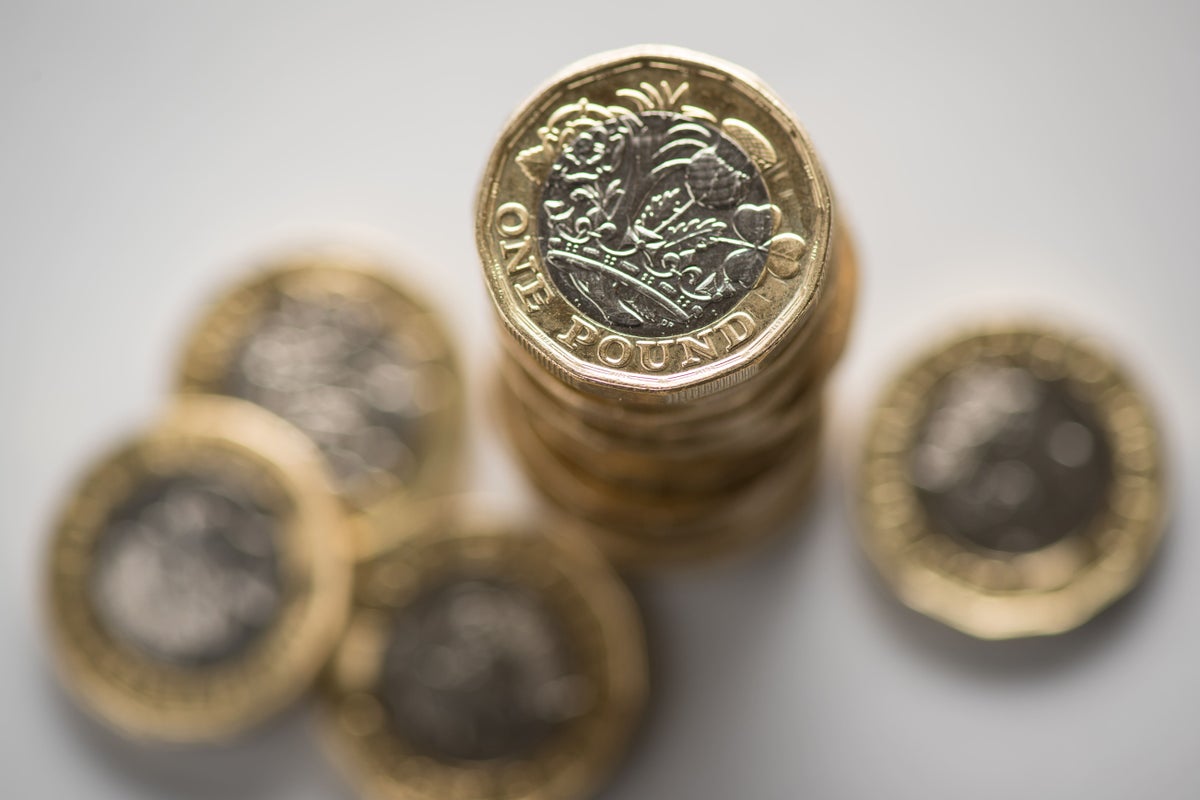 UK inflation unexpectedly held at 6.7 per cent in September, still stubbornly above the Bank of England's target of 2 per cent, keeping the cost of goods and services high and households under pressure.
Rising oil prices over the course of September hindered a hoped-for fall in price growth and upped the cost of a litre of petrol at the pumps. Meanwhile, a weakening job market has seen unemployment increase. More positively, average wage growth rose at an annual rate of 7.8 per cent between June and August, outpacing inflation for the first time in two years.
With the situation still "tight", as the Bank's governor Andrew Bailey put it, Threadneedle Street has so far resisted the urge to raise interest rates to 5.5 per cent by way of response, preferring to hold at 5.25 per cent. The Bank's Monetary Policy Committee is expected to do so again in November and is unlikely to feel in a position to begin cutting rates until next spring.
"We still have some work to do, in order to get back to 2 per cent," the Bank of England's chief economist, Huw Pill, told the OMFIF think-tank on 15 October.
"And we probably have some work to do to ensure that, when we get back to 2 per cent, we do so in a way that is sustainable through time."
Chancellor Jeremy Hunt has also offered a pessimistic assessment of the economy ahead of his autumn budget in light of the outbreak of fresh international conflict while Paul Johnson, director of the Institute for Fiscal Studies, has warned that Britain remains in "a horrible fiscal bind" and is heading for a "moderate" recession in 2024 with no prospect of tax cuts or increased public spending on the immediate horizon.
All of which continues to make for a frustrating picture for consumers, even if inflation is now some way beneath the 40-year high it hit 12 months ago.
However, state financial support continues to be available to low-income households, an overview of which follows:
Latest support payment imminent
Despite the expiration of Rishi Sunak's Energy Bill Support Scheme at the end of March this year (an initiative that handed out £400 in monthly instalments of £66 and £67), millions of people on low incomes will receive further cost of living support from the government worth up to £1,350 in total this calendar year.
Eight million eligible means-tested benefits claimants – including people on universal credit, pension credit and tax credits – will soon receive the next £300 instalment of the cost of living package as part of a programme that began this spring, with the money going directly to bank accounts in three tranches, the Department for Work and Pensions (DWP) has said.
The payments will total £900 overall.
A separate £150 payment for more than six million people with disabilities has already gone out and an extra £300 for over eight million pensioners is coming this winter.
Here are the payment windows that have been announced so far, with more precise dates for the final instalments expected shortly:
£301 – First cost of living payment – already issued between 25 April and 17 May (or 2 to 9 May for people on tax credits but no other low-income benefits)
£150 – Disability payment – issued between 20 June and 4 July
£300 – Second cost of living payment – being issued between 31 October and 19 November for most people
£300 – Pensioner payment – during winter 2023/4
£299 – Third cost of living payment – during spring 2024
Benefits going out as usual
The usual state support in the shape of benefits and pensions payments will also be going out as normal in November, with no bank holidays scheduled to confuse delivery dates.
Anyone expecting to receive any of the following from the DWP can expect their money on the usual date this month:
Universal Credit
State pension
Pension credit
Disability living allowance
Personal independence payment
Attendance allowance
Carer's allowance
Employment support allowance
Income support
Jobseeker's allowance
For more information on how and when state benefits are paid, please visit the government's website.
Energy Price Cap expected to fall further
The relatively warm weather we saw for much of October delayed the moment in which the central heating had to be switched on for the first time in months, a welcome development given that domestic heating bills proved such a concern for many over the course of last winter.
Meanwhile, the energy crisis that began to drive up electricity and gas prices a year ago has largely been brought under control and the government's Energy Price Guarantee (EPG) – introduced by short-lived prime minister Liz Truss in September 2022 to ensure households paid no more than £2,500 for their power, with the government subsidising the remainder owed to providers under Ofgem's Energy Price Cap (EPC) – finally fell into irrelevance when the cap dropped below £2,500 in July.
At that point, with a dramatic decrease of 17 per cent from £3,280 in the second quarter to £2,074 for the third coming into effect, the average consumer reverted to paying the cap's rate as normal, rendering a corresponding hike in the EPG to £3,000 a harmless technicality for most.
Ofgem has since announced that the EPC will be set at £1,923 for the final quarter of this year (or £1,949 for those on pre-payment plans).
The latest fall is reflective of recent drops in wholesale energy prices – the amount energy firms pay for their electricity and gas before supplying it to households – and, although it is a significant slide from the eye-watering rates of the last two years, the figure still remains almost £1,000 a year above pre-pandemic levels.
As for what might happen next, analysts at Cornwall Insight see a further slight drop likely by the time the next EPC is announced for the quarter beginning 1 January 2024, at which point it predicts the typical annual bill be at £1,897.97.
The forecaster is also predicting small declines for the second and third quarters of next year as well before a slight uptick arrives in October 2024.
Despite that, the picture is, on the whole, looking far more stable than it did a year ago, when the rumbles of Russia's war in Ukraine were first being felt across global markets.
Warm Home Discount returns
Another piece of good news on household energy bills as the colder weather takes hold is the return of the government's Warm Home Discount scheme, which was first introduced in 2011 and delivers a £150 cut to domestic electricity and gas bills for qualifying recipients.
A one-off discount applied automatically to your bill between early October 2023 and 31 March 2024, you are eligible for the scheme if receive the guarantee credit element of pension credit or if you are on a low income and have high energy costs.
You can read more about eligibility for the Warm Home Discount here.