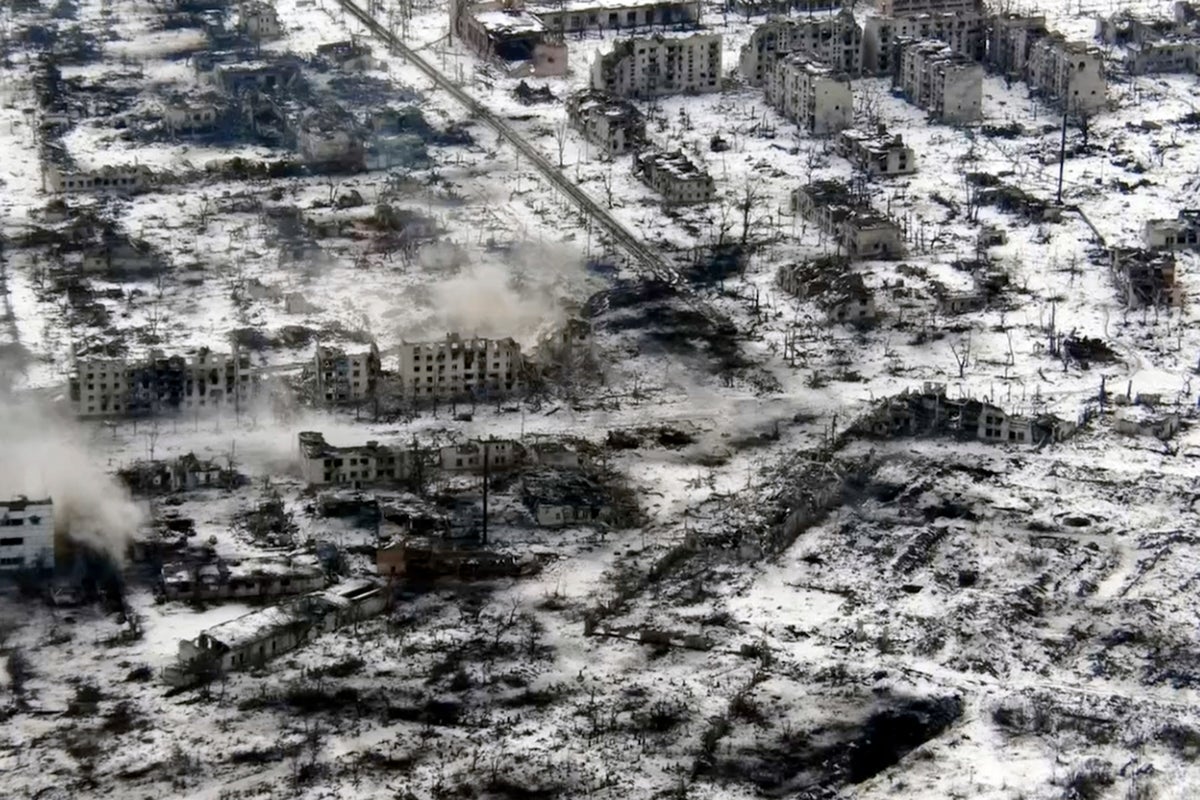 Shocking images show the extent of damage to a Ukrainian city invaded by Vladimir Putin's Russian army.
Aerial footage taken by drones for the Associated Press reveal how the city of Marinka, in Donetsk, which once housed 10,000 people, has been left in ruin, with remains of buildings now surrounded by debris after sustained attacks.
Marinka, which sits by a significant road and rail link southwest of Donetsk leading into western Ukraine, was first hit when Russian troops and Donbas separatists first seized the city. Then, four months later, it was retaken by Ukrainian forces.
But since the war started anew in February 2022, all the buildings and trees in the city have been destroyed leaving it uninhabitable.
Marinka's police chief, Artem Schus, described his town as "completely destroyed" and he said apart from soldiers, the town has been entirely evacuated "because there is no way for the civilian population to live there."
"There is not one building that wasn't damaged. Currently, there are no civilians left in the city because the military administration and police evacuated all residents, all children," he said. "Living there is impossible."
Schus believes that Russian forces are deliberately destorying the ruins, blasting walls that still stand, to "destroy all cover, regardless of whether it is a civilian shelter or a military facility."
He added of Russian military: "They destroy everything because, with their tactics, they cannot defeat our troops, and resort to the destruction of all living things."
Ukraine's Ministry of Foreign Affairs tweeted: "It used to be a peaceful city. It used to be … until Russia's war criminals razed it to the ground."
The images come as UK intelligence revaled Russia is using 60-year-old tanks to deal with losses it has sustained in the conflict.
Meanwhile Russian mercenary group Wagner's chief Yevgeny Prigozhin warned that the whole frontline was on the brink of collapsing if his soldiers are forced to retreat from Bakhmut amid "ammunition hunger".