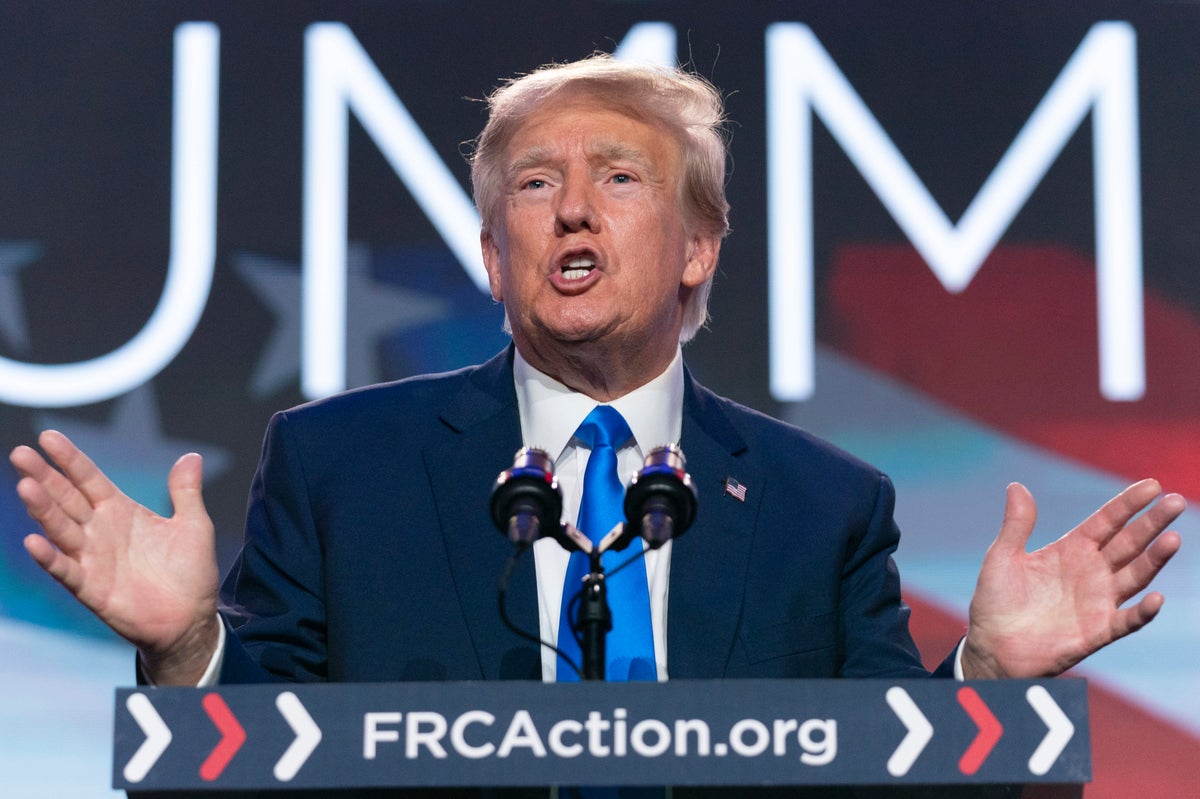 Biden unveils new nickname for Trump
Donald Trump reportedly issued to-do lists to aides on classified government documents after leaving the White House, a former aide reportedly told federal investigators.
The claim reportedly comes from former White House and Mar-a-Lago aide Molly Michael, according to ABC News.
Mr Trump "did nothing wrong…and acted in a proper manner, according to the law," a Trump spokesperson said.
The former president was charged in June with mishandling government documents after leaving office.
Despite growing evidence against him in a variety of cases, Mr Trump insists he isn't worried, though he recently told NBC News he may have to pardon himself if re-elected.
"I think it's very unlikely," Mr Trump said. "What, what did I do wrong? I didn't do anything wrong. You mean because I challenge an election, they want to put me in jail?"