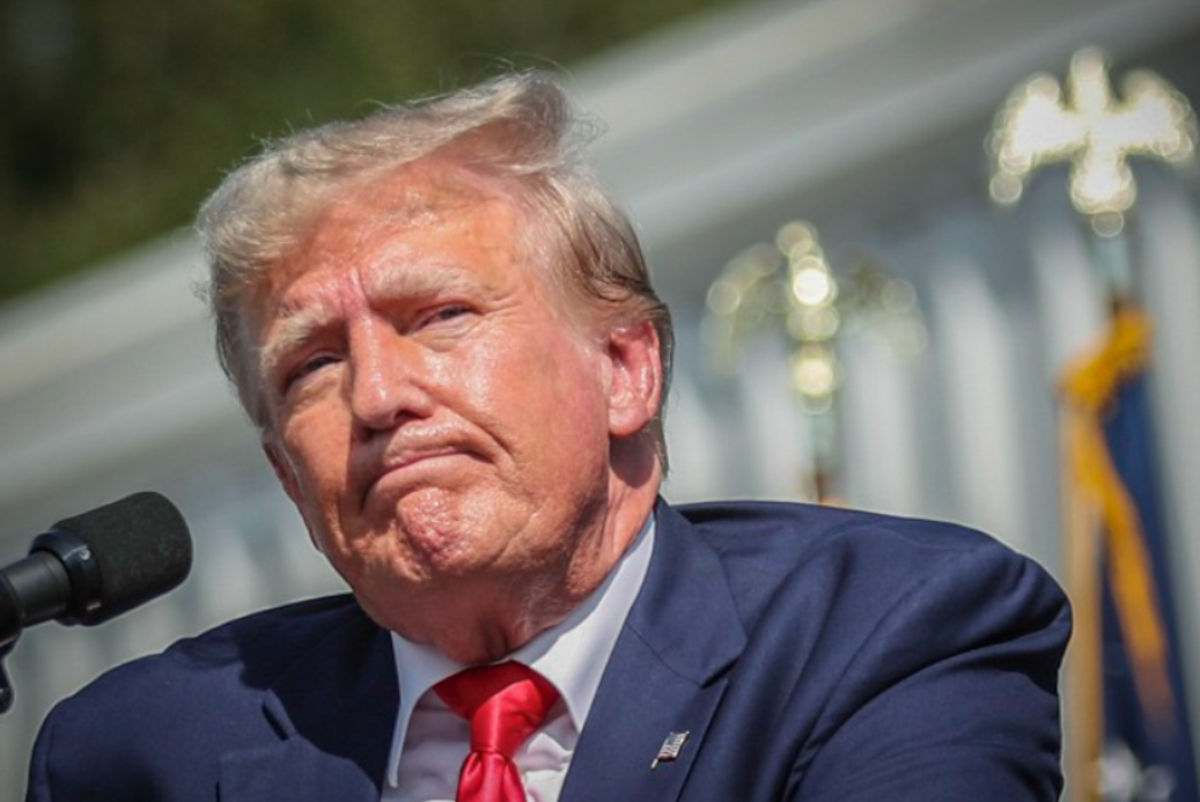 Trump rails against electric vehicles and windmills in Michigan
Donald Trump is suing an ex-British spy over the Steele dossier which made a string of explosive claims against the former president and his alleged links to Russia.
Mr Trump has brought a data protection claim against Christopher Steele and his company Orbis Business Intelligence in the UK's High Court, records show.
Lawyers for the former president have also told a Georgia court that he will not try and move his election subversion case in the state to federal court.
Meanwhile, the crowd at his Wednesday speech in Michigan has come under suspicion after some attendees reportedly revealed they don't fit in that category.
Mr Trump visited Drake Enterprises, a non-unionized auto parts factory, on Wednesday night while seven of his rivals in the 2024 election faced off in California.
In a speech during his visit, Mr Trump claimed "thousands of people" had gathered to meet him in Michigan.
But the composition of the audience is now under scrutiny after a report by The Detroit News claimed one attendee holding a "union members for Trump" sign admitted that she is not in a union, while another holding an "auto workers for Trump" sign said he was not an auto worker.
Meanwhile, a civil trial stemming from a multi-million dollar fraud lawsuit targeting Mr Trump, his adult sons and chief associates will proceed next week after a New York appeals court rejected a last-ditch attempt to stall the hearings amid a mountain of criminal and civil cases facing the former president.