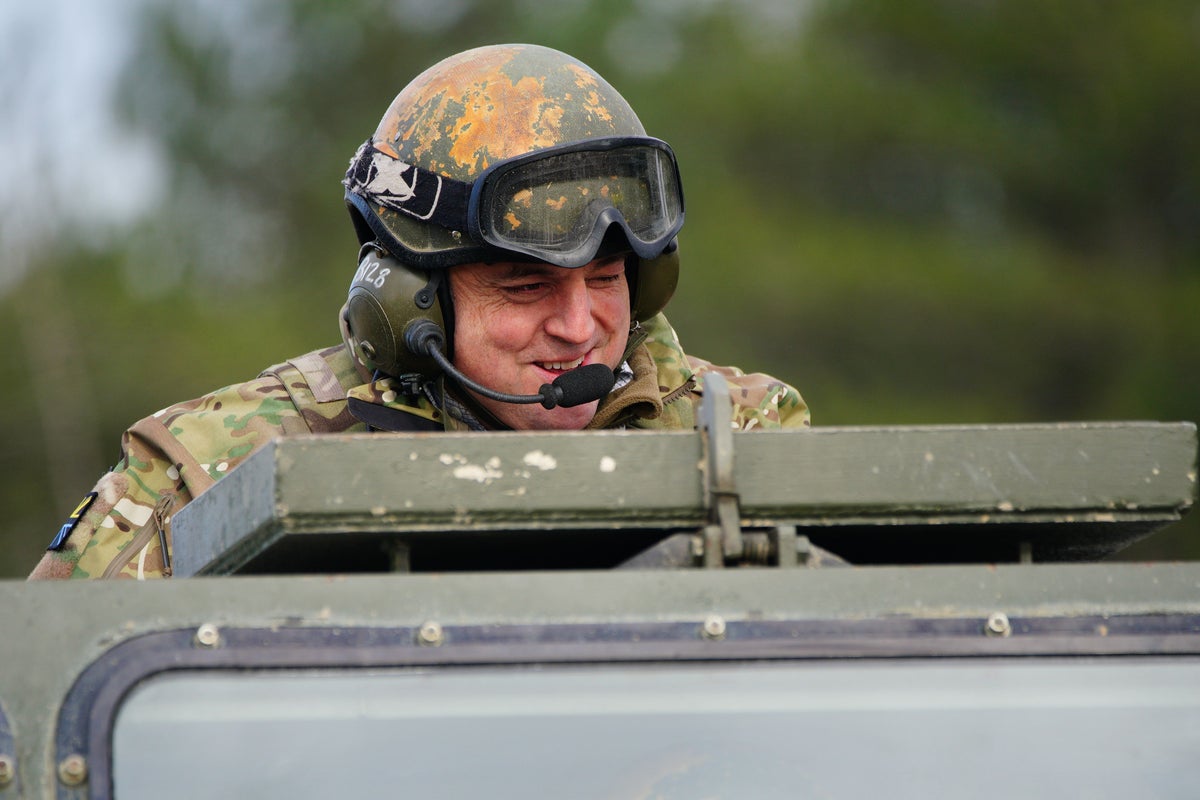 Defence Secretary Ben Wallace has said he is "pretty confident" his department will be given the investment boost it requires in next week's Budget to carry out army upgrades.
The Cabinet minister has lobbied Chancellor Jeremy Hunt in public for extra cash for the Ministry of Defence (MoD) to help deal with inflationary pressures and the costs of backing Ukraine in its battle against Russia's invading forces.
Mr Wallace reportedly wanted up to £11 billion extra over the next two years but, according to The Times, Mr Hunt has agreed a rise of closer to £4-5 billion as part of his Budget package.
The former Scots Guard, asked at Conservative Home's defence and security conference on Monday whether he was confident he would receive the investment the armed forces required, said: "I'm pretty confident, yes."
As well as dealing with inflation, which stands at about 10% according to some metrics, the senior Conservative minister said Russia's attack on Ukraine had changed the timetable for when military investment would be required.
He said more than £16 billion of extra funding over four years, announced by Prime Minister Rishi Sunak in 2020 when he was chancellor, was designed to both plug "historical black holes" but also kick-start the process of updating British Army equipment that was "desperately in need of replacement".
Mr Wallace continued: "We were prepared to take some risks in the timeframes of bringing in new capability.
"Then, of course, (Russian president Vladimir) Putin invades Ukraine and that changes some of those middle-of-the-decade timetables that we were prepared to take a risk in.
"The negotiations I'm involved in are about how I can bring some equipment forward in order to mitigate those risks."
He repeated his assertion that the British Army had been "hollowed out" over a 30-year period by successive governments of every colour.