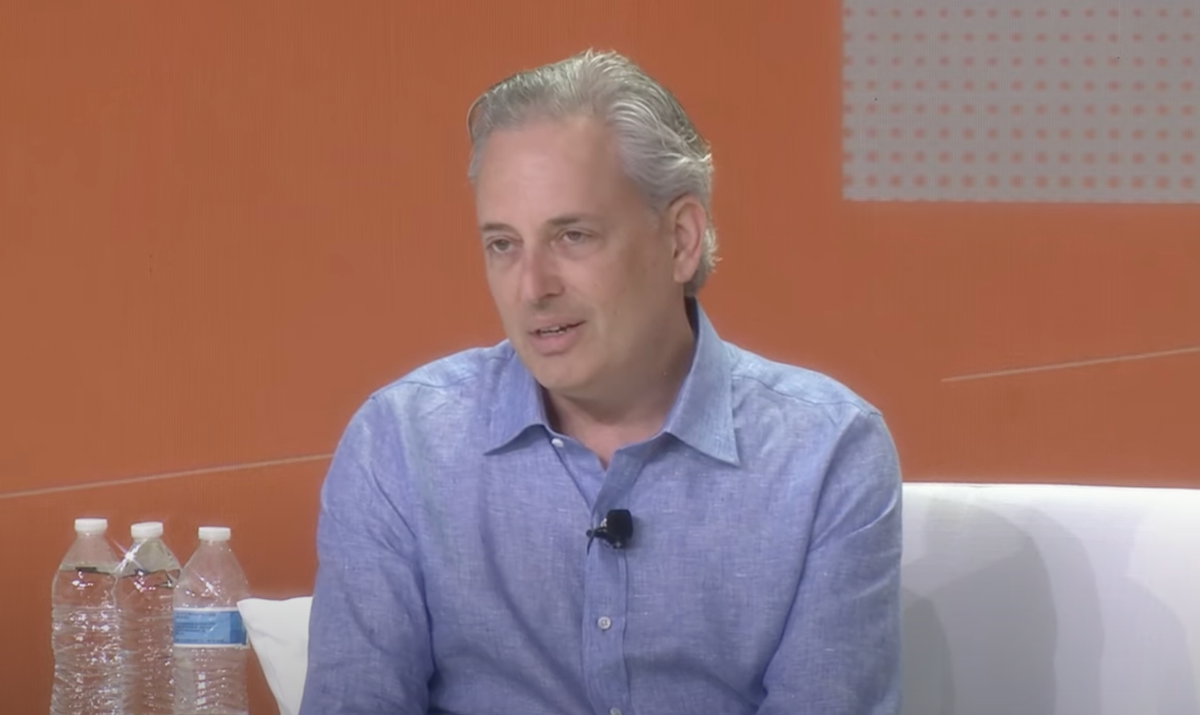 David Sacks, an entrepreneur and venture capitalist, will host Florida Governor Ron DeSantis and Tesla CEO Elon Musk in an audio chat on Twitter Spaces on Wednesday (24 May) where Mr DeSantis is expected to announce his campaign for 2024 president.
Mr Sacks, 50, is a longtime friend of Mr Musk and supporter of Mr DeSantis.
Though Mr Sacks' name is not as prominent as other tech-industry giants, the entrepreneur has a long history of leading and investing in major companies like PayPal, Yammer, Facebook, Airbnb and more.
In more recent years, Mr Sacks has become a major donor to political campaigns for individual Republicans like JD Vance and Mr DeSantis.
What experience does Mr Sacks have?
Mr Sacks – who was born in Cape Town, South Africa in 1972 and moved to Tennessee with his family as a child – was the Chief Operations Officer (COO) and head of product for PayPal from 1999 until 2002. He has been dubbed part of the "Paypal Mafia", a group of former PayPal employees who went on to have successful tech companies- like Mr Musk.
In 2008, he founded Yammer which became one of the fastest-growing software-as-a-service companies to exist. In 2012, Yammer was acquired by Microsft for $1.2 bn.
Mr Sacks co-founded the venture capital firm Craft Ventures in 2017, where he remains a partner.
He also has the podcast All-In alongside fellow entrepreneurs Chamath Palihapitiya, Jason Calacanis and David Friedberg.
Last year, Mr Sacks was widely reported to be helping out his longtime friend, Mr Musk, behind-the-scenes when his fellow South African-born friend acquired Twitter.
What does Mr Sacks believe in?
Like Mr Musk, Mr Sacks says he is a proponent of free speech.
In a blog post on Medium in 2021, Mr Sacks criticised big tech social media platforms for permanently banning politicians.
His belief in free-speech was echoed more recently in an interview with conservative personality Benny Johnson.
Mr Sacks accused the media of not allowing anti-vaccine activists and Democratic presidential candidate Robert F Kennedy Jr to speak freely and questioned critics' justification of saying Mr Kennedy was spreading misinformation.
The entrepreneur also expressed support for Tucker Carlson after he was unexpectedly fired from Fox News.
Mr Sacks has also been an outspoken critic of US policy towards Ukraine following the Russian invasion that began in February 2022.
In a piece for The American Conservative last year, Mr Sacks proposed a peaceful end to the war which included holding referendums on the future of Donbas and Crimea, both of which were illegally occupied by Russian forces in 2014.
On Twitter, Mr Sacks is vocal in criticising the US for its involvement in the Ukraine-Russia conflict and has repeatedly clashed with critics of Vladimir Putin, including former US ambassador to Russia Michael McFaul.
In October Mr Musk retweeted an article Mr Sacks wrote for Newsweek in which he argued that continued military support for Ukraine could lead to "Woke War III". The article itself was a response to the backlash Mr Musk received over a Twitter poll suggesting a peace deal which would strongly favour Russian interests.
In his Newsweek article, Mr Sacks wrote: "There will be no peaceful resolution to this conflict that America doesn't at least have a hand in negotiating, and we should be leading the effort. Instead, we've been deferring to the Ukrainians and their maximalist demands, upping the sanctions on Russia as Putin ups his rhetoric against the West."
While he has been criticised for his outspoken views despite lacking a foreign policy background, he has argued that his lack of expertise is actually an advantage: "Not being a member of the MIC [military industrial complex] is clearly an advantage in understanding the conflict."
What political candidates has Mr Sacks supported?
Since the 1990s, Mr Sacks has supported both Republican and Democratic candidates according to OpenSecrets.
His largest donations have gone toward the PAC supporting GOP Ohio Senator JD Vance, the conservative Purple Good Government PAC, Democratic California Governor Gavin Newsom and the Republican National Committee.
Over the last two years, Mr Sacks has expressed vocal support for Mr DeSantis on Fox News and Twitter as well as donated to his political campaign.