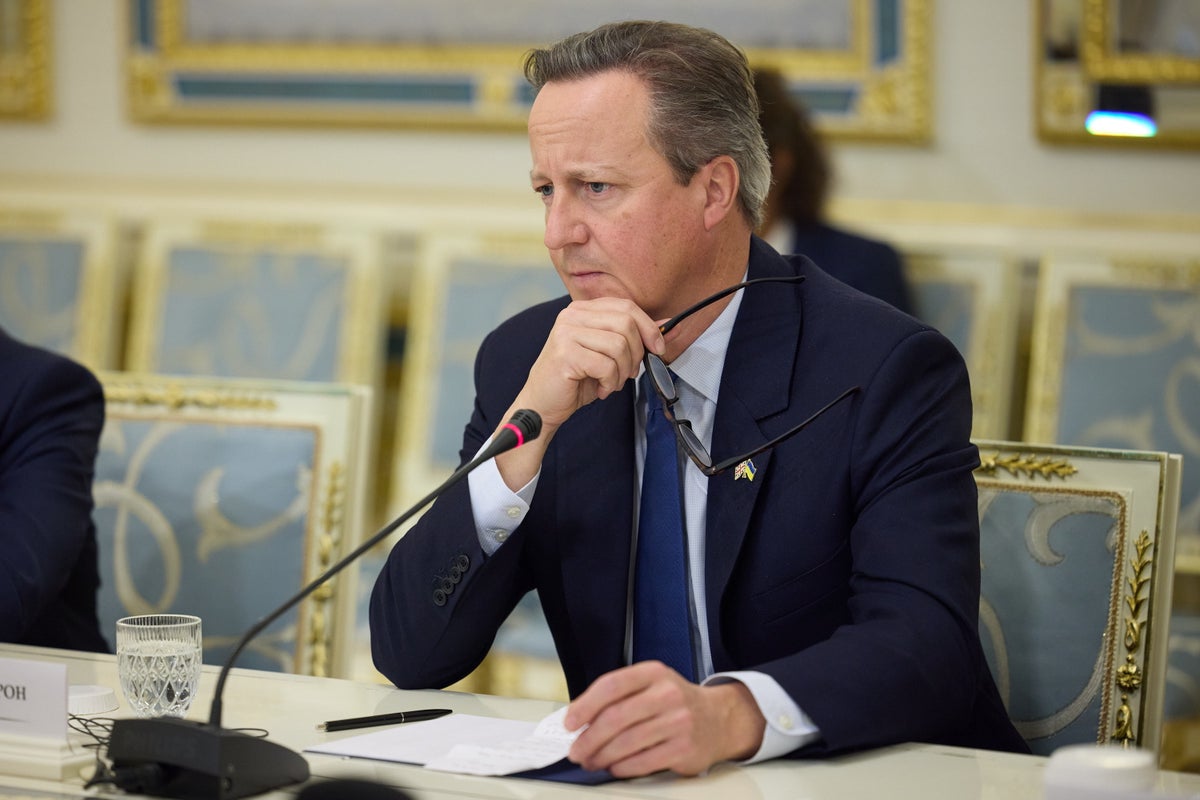 The surprise pick to be Britain's new foreign secretary will be known as Lord Cameron of Chipping Norton – a moniker harking back to his days as part of the country's elite while he was in Downing Street.
The House of Lords confirmed David Cameron's new title on Friday and he will be introduced by it when he appears in Parliament's second chamber on Monday.
Mr Cameron, who was rocked by a lobbying scandal after leaving parliament in 2016, made a whirlwind return to frontline politics earlier this week when he was made foreign secretary as part of Rishi Sunak's reshuffle.
In the 2010s, when Mr Cameron was riding high after bringing the Tories back to power after 13 years, he was known as part of the prestigious "Chipping Norton set".
Chipping Norton, a quaint town nestled in the beautiful Cotswolds countryside – known as Chippy by locals – became the aorta through which power flowed in Britain.
Mr Cameron was a close friend of Rebekah Brooks, the former editor of the News of the World and the UK's head of news for the world's most powerful media tycoon, Rupert Murdoch.
The former prime minister and his wife Samantha own a home in Dean and according to locals were regular visitors to Rebekah and her husband Charlie Brooks' home in Sarsden.
Locals would excitedly chatter about dinners and drinks parties that would also involve Mr Murdoch's son, James.
Mr Murdoch's daughter Elisabeth and her husband Mattew Freud, who live in Grade I listed mansion Burford Priory, were also part of the group.
A number of stars from across music, television and fashion associated with the power couples, giving the "Chipping Norton set" a sheen of glamour to compliment the group's political and media potency.
Former Top Gear host Jeremy Clarkson lived a short distance away in Chadlington, while Blur's bassist Alex James was in Kingham and Ruby Wax and Kate Moss reportedly socialised with the group.
There were reports from locals of opulent parties behind the gates of the spectacular homes. The group was once described by columnist Peter Oborne as "an incestuous collection of louche, affluent, power-hungry and amoral Londoners, located in and around the prime minister's Oxfordshire constituency".
One local previously told The Independent: "This is a highly sociable part of the world. Every weekend there are drinks parties, barbecues, swimming and tennis parties. And in the winter there's shooting and hunting. There's a great mix of people, though it's pretty high octane."
However a dark cloud descended upon the group when the phone hacking scandal was exposed as it was revealed the News of the World was guilty of targeting the Royals, members of the public, celebrities and politicians.
Mr Cameron's cosy relationship with Ms Brooks, a former editor of the paper, came under close scrutiny and messages between the pair were revealed at the subsequent Leveson inquiry into press standards.
The ensuing scandal and former prime minister's attempts to distance himself from the media scandal meant the "Chipping Norton set", as it was formerly known, became no more.
Mr Cameron returned to frontline politics on Monday after leaving parliament seven years earlier due to losing the Brexit referendum.
His first act as foreign secretary was to visit Ukrainian president Volodymyr Zelensky in an overseas visit to Kyiv.
In a video released by Kyiv, Lord Cameron sought to reassure Mr Zelensky over fears that attention has diverted from Ukraine to the war in the Middle East.