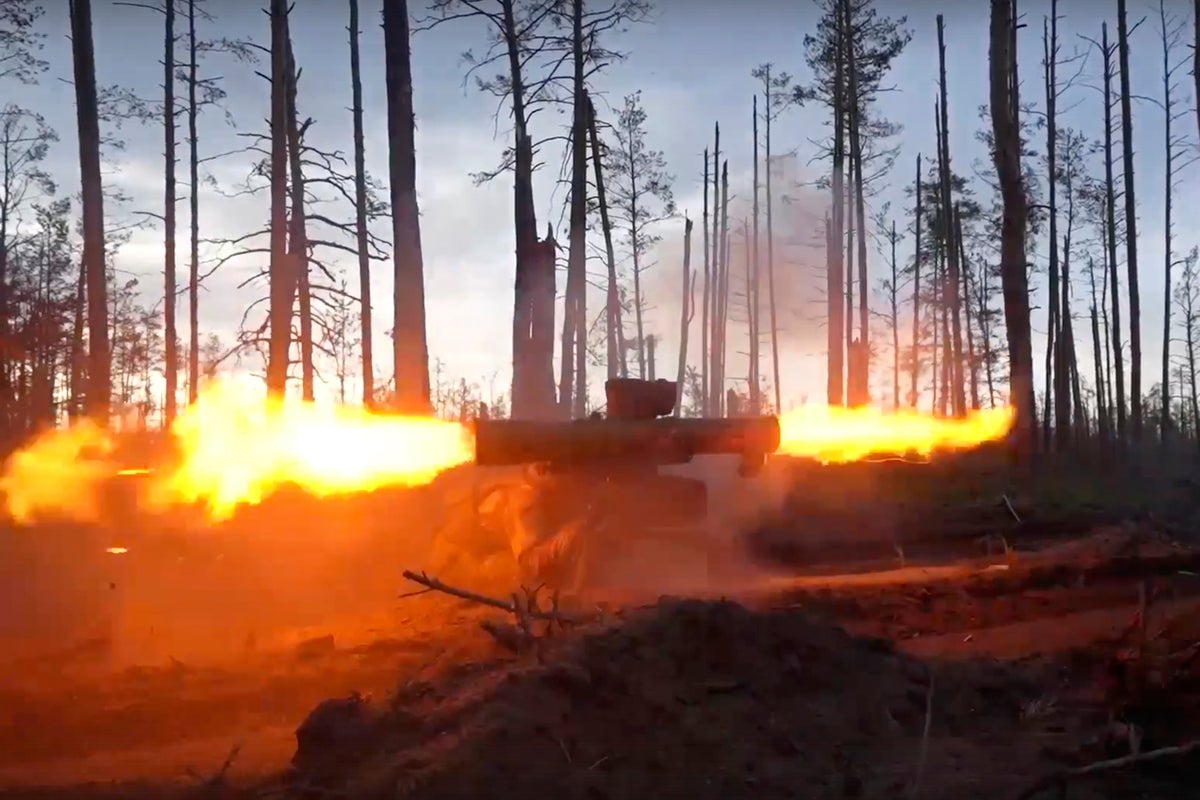 Cuban nationals are being offered contracts worth $2,000 (£1,600) a month and potential Russian citizenship for them and their families as part of a targeted campaign to recruit them to fight in Ukraine.
Earlier this week, Cuba's Foreign Ministry announced it was working to "neutralise and dismantle" a human trafficking ring that is coercing its citizens into fighting for Moscow. "The Ministry of the Interior… is working on the neutralization and dismantling of a human trafficking network that operates from Russia to incorporate Cuban citizens living there, and even some from Cuba, into the military forces participating in war operations in Ukraine," the Cuban government statement said.
Now, new details have emerged about a number of groups on social media offering help to get Cuban men recruited into the Russian army. The Moscow Times spoke to one woman who would help facilitate Cubans signing one-year contracts with the Russian army offering a monthly income of 204,000 roubles – and that even those without a passport could sign up with a letter confirming their immigration.
"If you don't have a passport, but you have a photo, then that's already good. But even if you don't have a photo, we can sign [a contract]," she told the outlet, saying that she had helped a number of Cubans reach the frontlines in Ukraine.
In late May, a Russia newspaper in Ryazan city reported that several Cuban citizens had signed contracts with Russia's armed forces and had been shipped to Ukraine in return for Russian citizenship. The Moscow Times reported that social media posts suggest the woman they spoke to lives in or near Ryazan.
Last year, Russia announced a plan to boost the size of its armed forces by more than 30 per cent to 1.5 million combat personnel, a lofty goal made harder by its heavy – but officially undisclosed – casualties in the war. President Vladimir Putin also signed an order reducing the minimum service for international military recruits from five years down to one year, with the chance at fast-track citizenship once their service was completed.
Moscow has yet to respond to Cuba's accusations. Russia has strong ties to communist-run Havana and the Cuban Defence Ministry's statement is a rare rebuke given that Cuba has previously criticised Western nations over their support for Ukraine.
The defense ministers of Cuba and Russia have discussed the development of joint "technical military" projects at a meeting in Moscow. But Cuba says it is "not part of the war in Ukraine,"
"[Cuba] is acting and will act energetically against anyone… who participates in any form of human trafficking for the purpose of recruitment of Cuban citizens as mercenaries to use arms against any country," the Defence Ministry said, adding that criminal proceedings had started against some of those involved.
The Moscow Times also spoke to two Cuban men who said they were looking to serve Russia's military. "I know that they pay very well, and it's a great way to make a lot of money quickly," one of the men said.
"They pay a lot, and I need the money. I'll probably later stay in Russia," the other added.
Reuters contributed to this report