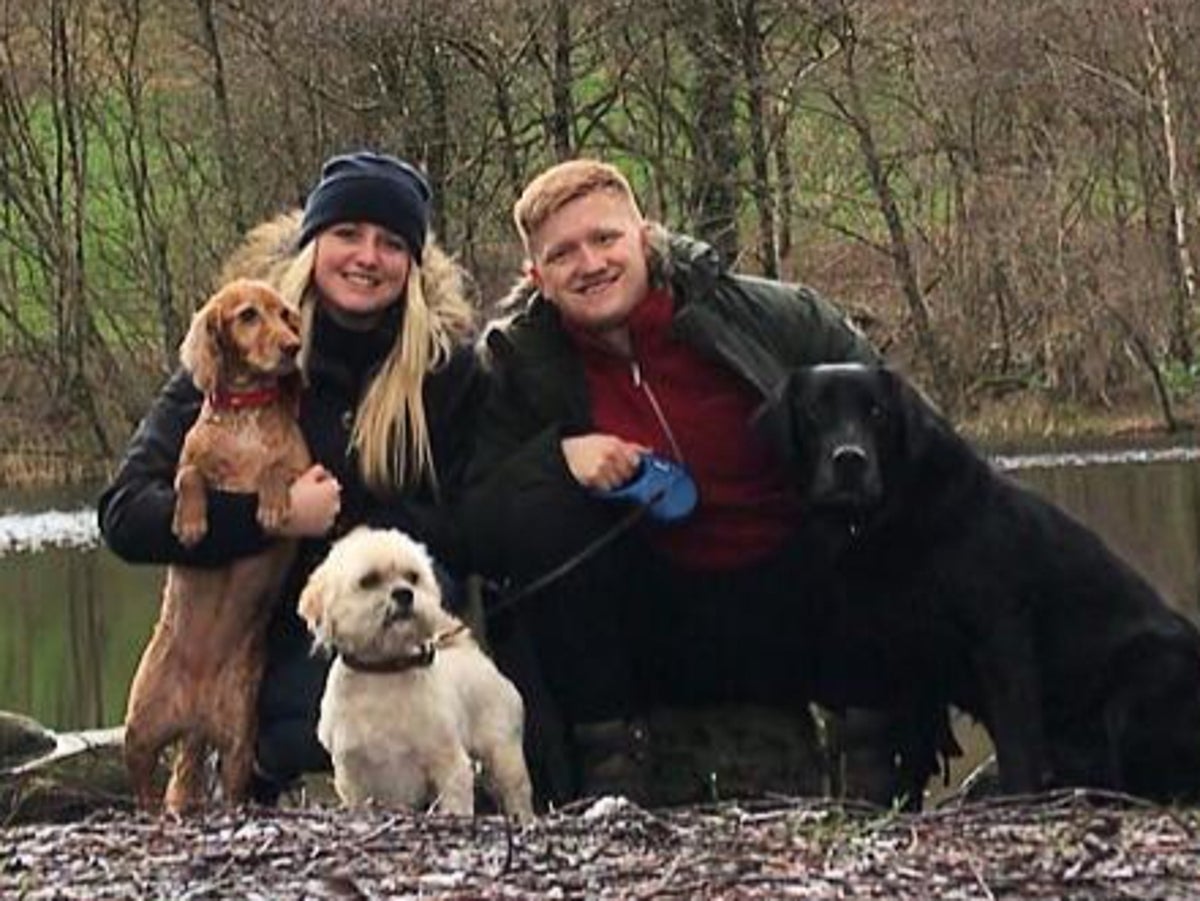 The wife of Coronation Street actor Sam Aston has opened up about suffering two miscarriages within four months, "in the interest of breaking the tabboo".
Aston, who has played the role of Chesney Brown on the hit show since 2003, married trainee midwife Briony in 2019.
On Saturday 1 July, Briony posted a picture on her Instagram account of a pregnancy test kit that had been edited to read: "Not pregnant anymore".
She captioned her post: "This is a difficult thing to share, but in the interest of breaking the taboo, I'm miscarrying again, the second time in four months… it's heartbreaking and it's unfair, BUT I'm not seeking sympathy, I feel well supported and want others to feel supported too.
"And that's why I wanted to post this today, because having people you can talk to and receiving comfort from those who have been through something similar makes the world of difference," she wrote.
Briony said hearing from other women "about the babies they lost" made procesing her own grief easier, adding: "I don't feel alone at all".
She continued: "In fact I feel the opposite of alone, I feel held and heard and I hope that by continuing these difficult conversations about miscarriage and pregnancy loss we open the door for others who will sadly experience loss too."
Sam and Briony share two children, son Sonny James, two, and daughter Daisy, one.
According to the National Health Service, a miscarriage is the loss of a pregnancy during the first 23 weeks. It is estimated that one in eight known pregnancies will end in miscarriage.
According to the NHS, recurrent miscarriages, or losing three or more pregnancies in a row, is less common and affects about one in 100 women.
In the past, stars such as Jessie J, Jennifer Lawrence, Cher, and Sharon Stone have spoken about their experiences of miscarrying.
Jessie J – real name Jessica Cornish – welcomed her first child in May, over one year after suffering a miscarriage in November 2021.
At the time, she said the "sadness is overwhelming", adding: "I also know millions of women all over the world have felt this pain and way worse. I feel connected to those of you I know and those of you I don't."
Stone has previously revealed she lost nine children to miscarriages, responding to a news story about dancer Peta Murgatroyd's miscarriage while her husband was in Ukraine.
Commenting under an Instagram post from People, Stone wrote: "We, as females, don't have a forum to discuss the profundity of this loss. I lost nine children by miscarriage.
"It is no small thing, physically nor emotionally yet we are made to feel it is something to bear alone and secretly with some kind of sense of failure."
The 65-year-old actor added: "Instead of receiving the much needed compassion and empathy and healing which we so need. Female health and wellness left to the care of the male ideology has become lax at best, ignorant in fact, and violently oppressive in effort."