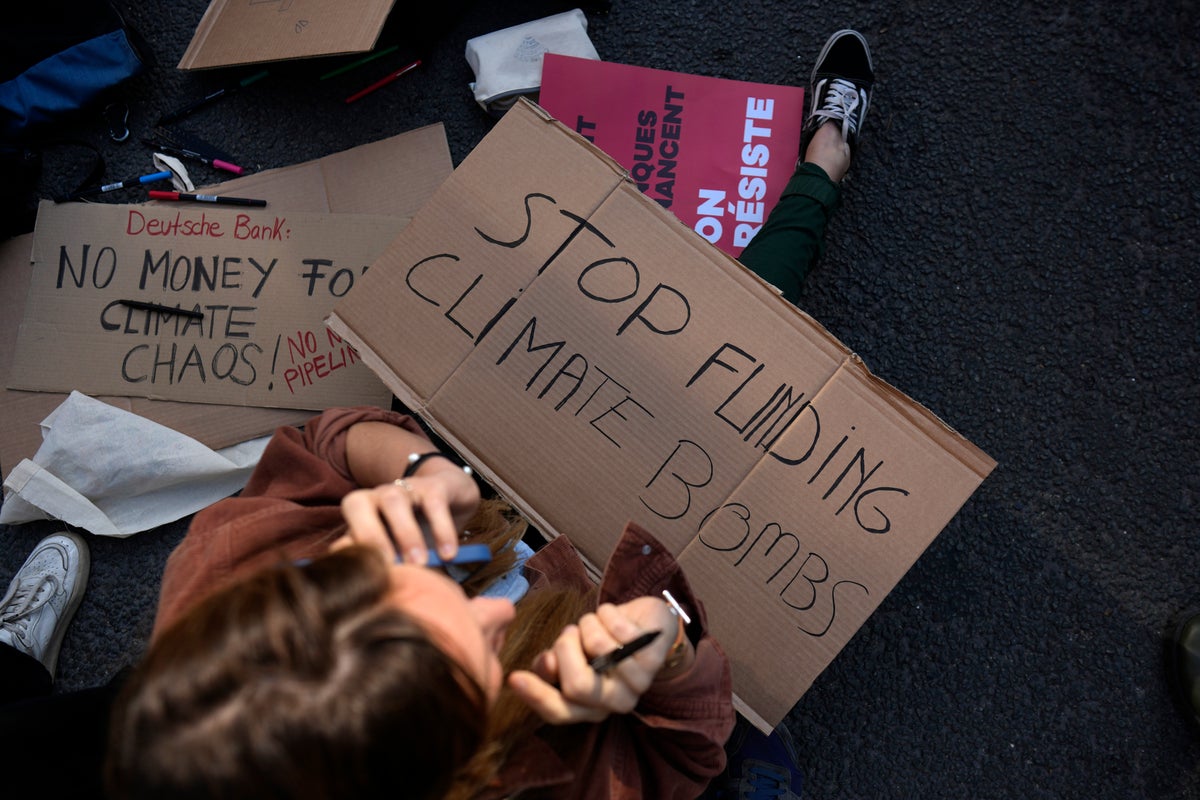 French police threw a security cordon around a shareholders' meeting in Paris of oil major TotalEnergies on Friday, spraying tear gas and pushing back climate protesters who chanted, "Be gentle, police officers, we're doing this for your kids !"
Shareholders, some escorted into the meeting by police, ran a gauntlet of the peaceful, earnest and mostly young demonstrators, who waved placards attacking the climate record of the French energy giant that has reaped colossal profits from price surges that have accompanied war in Ukraine.
"The last pipeline before the end of the world," "Listen to the scientists: No more fossil projects," their placards read.
Protesters sat down in surrounding streets and linked arms to block access to the meeting in a famed Paris concert hall.
Police officers bodily carried some protesters to move them out of the way. They sprayed tear gas from canisters to force people back.
The burning of coal, oil, natural gas and biomass is blamed for air pollution that researchers say kills 1.2 million people worldwide per year and is driving the climate crisis causing deadly weather extremes, hunger, heat deaths, migration and environmental destruction. The United Nations chief has pleaded for an end to new fossil fuel exploration and for rich countries to quit coal, oil and gas by 2040.
Citing the protests, TotalEnergies had told shareholders beforehand they could vote remotely.
Protesters came hours before the meeting, as dawn was breaking, to try to stop it from going ahead. The standoff with police evolved from there.
"We have no choice but to be here every single time they are here," said demonstrator Camille Etienne.
___
Follow AP's climate and environment coverage at https://apnews.com/hub/climate-and-environment