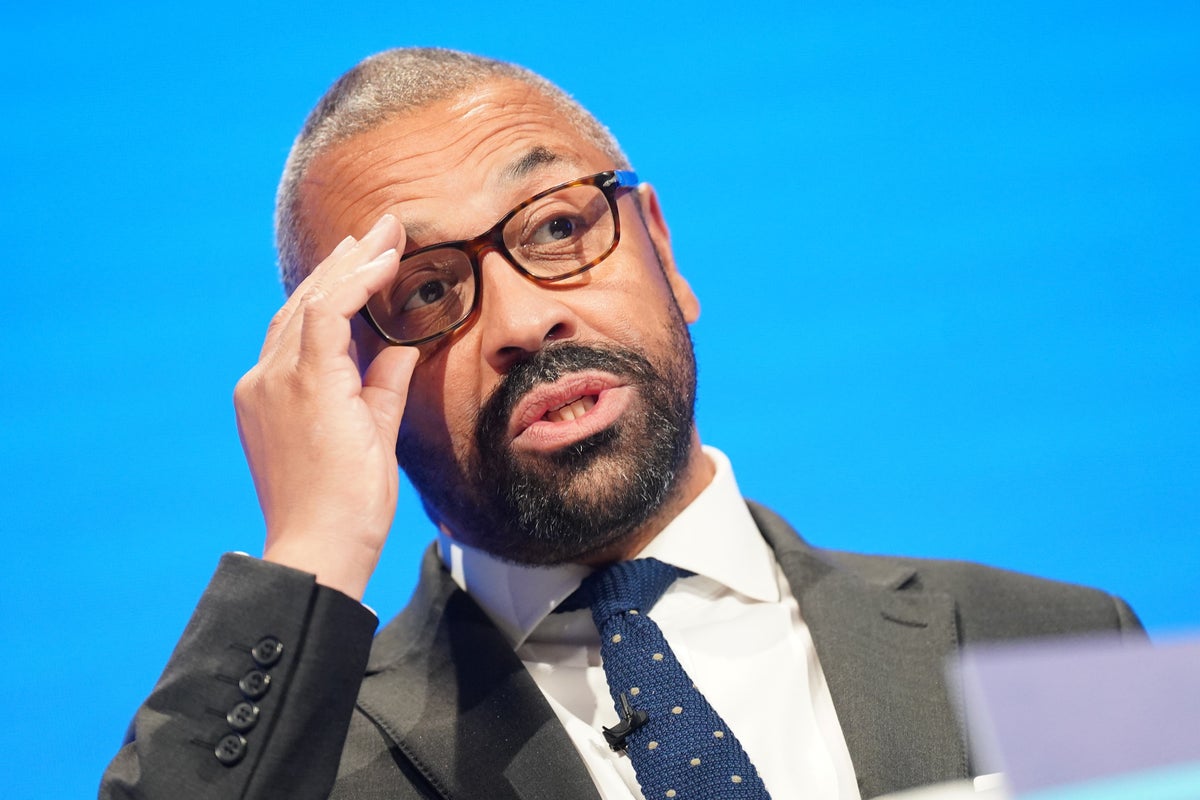 The Foreign Secretary has announced he will visit the Falkland Islands to demonstrate support for the territory's self-determination.
James Cleverly has been embroiled in a dispute with Argentina since earlier this year, when Buenos Aires pulled out of a co-operation agreement for the Falklands.
On Sunday, Mr Cleverly told a late-night drinks reception at the Conservative Party Conference he would be visiting the archipelago following a "run-in" with the Argentinian government.
He said: "Some of you may have noticed that because they have an election coming, they are trying to do a bit of flexing of their muscle when it comes to the people of the Falklands.
"Now, I believe in the right of people having self-determination and the people of the Falklands have made their position clear and we need to return a Conservative government to make sure they and others around the world are protected.
"And just to hammer home that point, I am going to take the opportunity to visit the Falklands because I think it is my job to make it absolutely clear that a Conservative government, as I said in my speech, it is only a Conservative government that can be trusted to look after the best interests of this country and those others around the world who rely on British good governance including, of course, the wonderful, brave people of Ukraine who are currently defending themselves against Russian aggression."
The visit would be the first by a British cabinet minister since 2016, when then-defence secretary Michael Fallon flew to the Falklands, prompting fears it would enflame tensions with Argentina.
A previous visit by then-Foreign Office minister Hugo Swire in 2014 brought angry comments and claims of "high-handedness" from the Argentinian government.
Last year, Princess Anne visited the islands to mark the 40th anniversary of the Falklands War.
More recently, the UK complained in July that the EU had described the islands as Las Malvinas – the name used by Argentina – which Argentinian president Alberto Fernandez appeared to hail as a recognition of his country's sovereignty.
A 2013 referendum saw 99.8% of voters on the islands opt to remain a UK Overseas Territory.
In his speech on Sunday, Mr Cleverly also claimed the Labour Party would "sell out" Gibraltar, saying the opposition had "put on the veneer of respectability" but was "still the same hard left, nasty political party driven by envy".