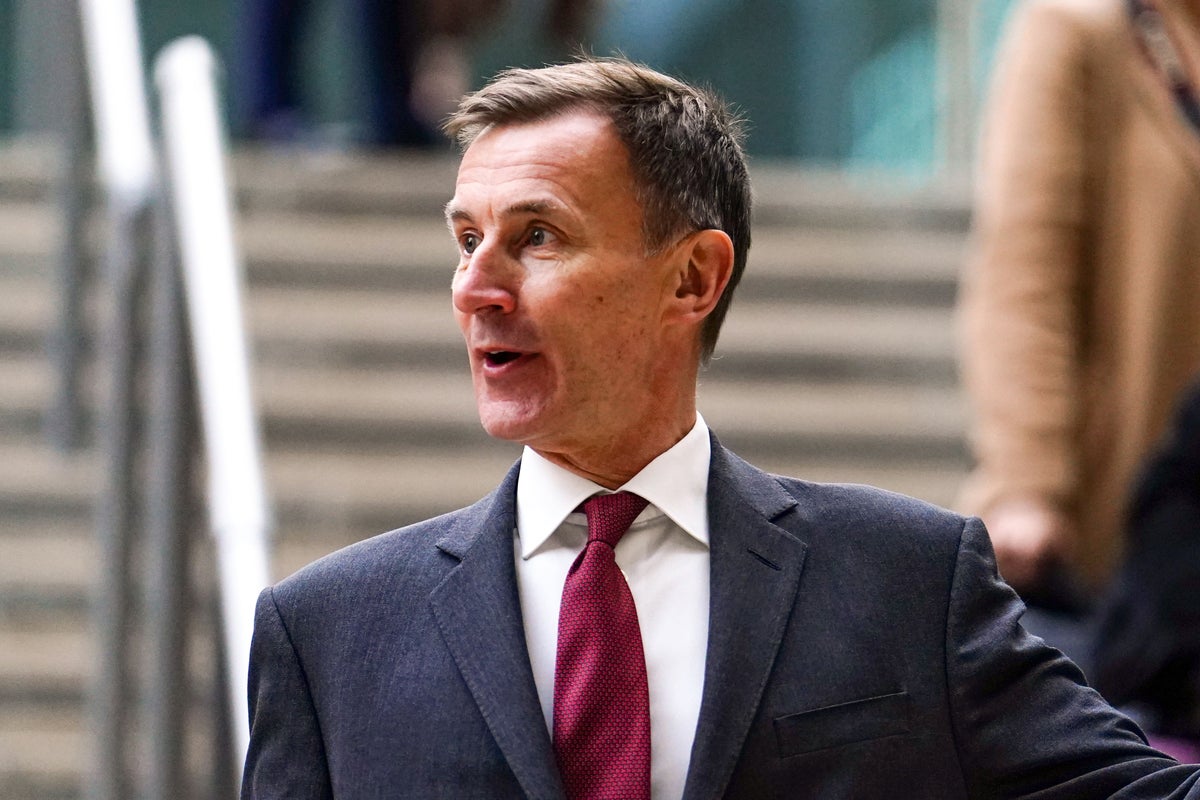 A cross-sector coalition of energy, fuel poverty and environmental groups is calling on the Chancellor to invest billions in upgrading homes with insulation and heat pumps.
In a letter signed by National Energy Action, Age UK, Greenpeace UK and 20 other organisations, the group said investment in greener homes makes "economic sense" and will create warmer homes with lower bills while improving living conditions.
They want Jeremy Hunt to announce £5.3 billion for home insulation and £3.37 billion for heat pump installation in his Spring Statement on March 15, along with a further £6 billion year for the next decade to help the poorest households.
The coalition said around a quarter of the UK's population – around seven million households – are currently experiencing fuel poverty.
Swapping gas boilers for heat pumps will reduce the need to import gas and will lessen the UK's exposure to volatile international prices, which spiked after the Russian invasion of Ukraine and pushed many household bills to unaffordable levels.
Energy in homes accounts for 14% of total UK greenhouse gas emissions, mainly from using gas for heating.
A report published on Thursday by the Climate Change Committee (CCC) said swapping gas for heat pumps is an important step towards decarbonising the economy.
The Government has a target of installing 600,000 heat pumps a year by 2028, though that is "very unlikely" to be met according to a House of Lords committee.
Greenpeace UK's executive director, Areeba Hamid, who is a signatory to the letter, said: "This country is on its knees.
"High inflation, a shrinking economy and an energy crisis that has forced a quarter of all households into fuel poverty.
"Insulation and heat pumps could be the silver bullet the government so desperately needs right now, but only if the Chancellor delivers the investment required to get our homes off gas for good."
Campaigners, analysts, investors and business leaders are waiting for the Government to unveil its "green moment" expected before a deadline set by the High Court for the end of March.
Last year the Government was ordered to reassess its plans for net zero which Whitehall departments may be struggling to complete, according to documents leaked to the Guardian.
The coalition also said that investment in heat pump installation would create jobs and investment which would then boost growth across the country.
Money saved on bills would be spent directly across the economy more broadly, supporting other businesses and sectors.
At the publication of the CCC report, Chris Stark, the committee's chief executive, urged the Government to create pathways for gas boiler engineers to retrain, saying it is much easier for someone to switch from installing boilers to heat pumps while they are still in the job than it would be if they lost it.
Ms Hamid said: "This isn't just about insulating homes, but by doing so, the government will also insulate the whole country against energy price shocks that have rocked the economy like the one we're experiencing now.
"If Jeremy Hunt is serious about getting inflation under control and growing the economy while tackling the climate crisis and reducing fuel poverty, green homes are the only way to go."