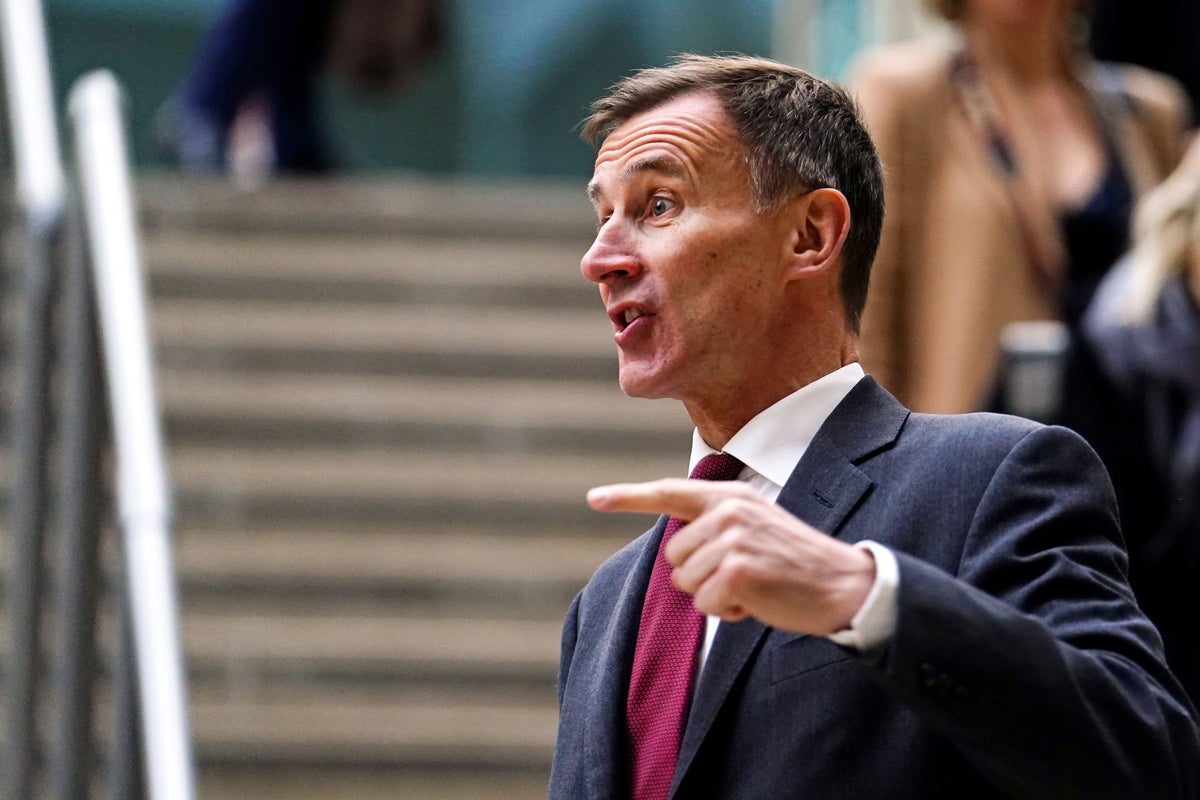 Chancellor Jeremy Hunt unveiled the first step of the Government's response to the US' multibillion-dollar investment in green technology with a swipe at Joe Biden.
The President's 430 billion US dollar (£348 billion) package is an attempt to make the economy environmentally friendly with tax credits for green technology.
But it has strained relations with European economies, including the UK, which have been frozen out of US markets, with Business Secretary Kemi Badenoch calling it "protectionist".
Writing in The Times, Mr Hunt said Mr Biden was leading a "distortive" global subsidy race, arguing that the long-term solution to the threat of protectionism was "not subsidy but security".
"Yes, we will continue to back industries of the future, however, we will target public funding in a strategic way in the areas where the UK has a clear competitive advantage," the Chancellor said.
"We are not going toe-to-toe with our friends and allies in some distortive global subsidy race."
He went on to say that the Government was investing £30 billion to support "our green industrial revolution, with an additional £6 billion for energy efficiency, and up to £20 billion for carbon capture, utilisation and storage".
"While taxpayer support is important to kick-start new industries, we need to leverage billions more in private capital," Mr Hunt said.
"Ultimately, the best and only way to ensure our energy independence is to invest in domestic sources of energy that fall outside (Russian President Vladimir) Putin or any autocrat's control.
"We will do that by pulling every lever at our disposal to scale up cheap renewables and new nuclear, while maximising economically viable North Sea oil and gas as we transition."
The Chancellor's update to the green finance strategy, which is due to be published on Thursday, quickly drew criticism from Labour.
The shadow climate and net zero secretary Ed Miliband accused the Chancellor of "waving the white flag in the global race for green jobs".
"Other countries are matching the ambition of the US, UK business says we must, but Tory dogma says No," the MP said.
"Britain can't afford a government that will make us losers in this race."
Mr Miliband added that the strategy outlined by the Chancellor placed the UK "outside the emerging mainstream".
"From Washington to Berlin… modern industrial policy requires active government, investing in partnership with business. Britain can't afford another 5 years of this approach."