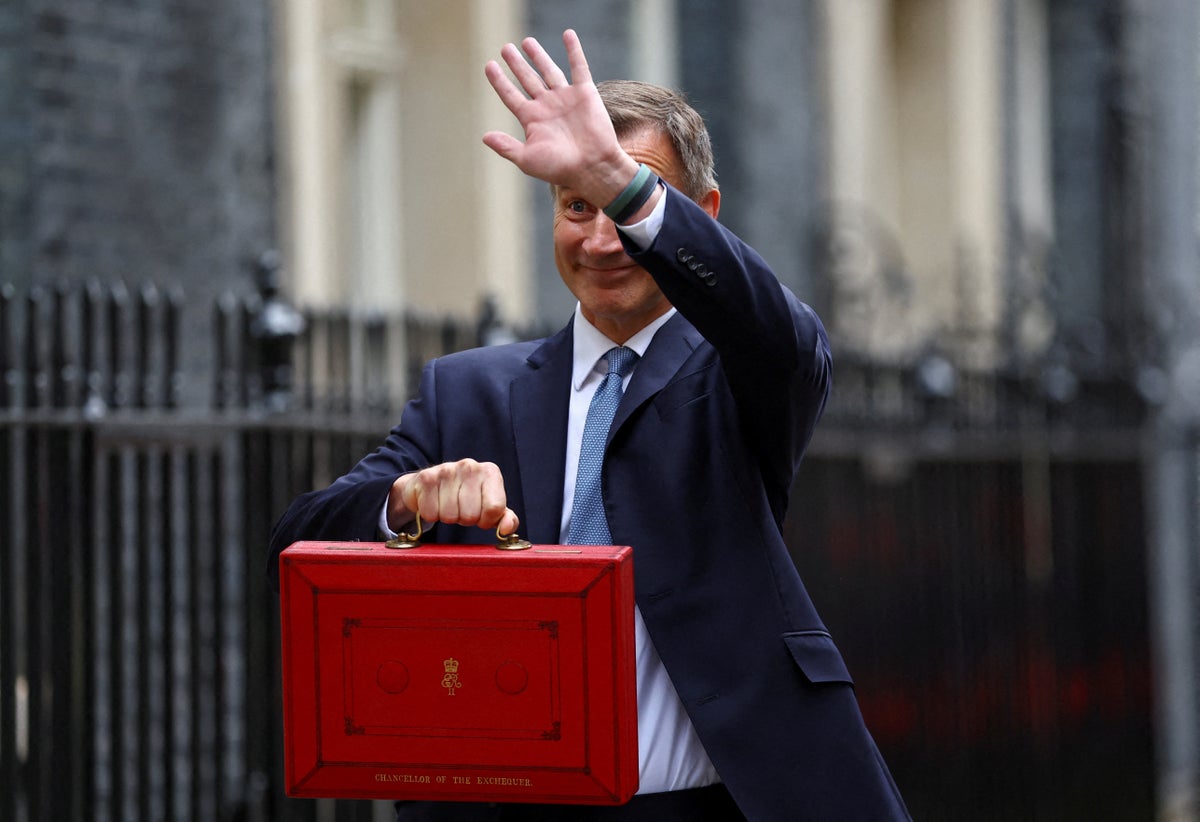 For a short time, the "experienced" Jeremy Hunt is the most famous 56-year-old around. He mentioned his own age in his Budget speech, and, chronologically at least, he is on a par with Gordon Ramsay, Chris Evans and Roman Abramovich, as it happens.
Using his own recent experiences in jocular fashion – early retirement on the backbenches followed a few years later by the surprise "new career in finance" – Hunt was keen to highlight how valuable older and more experienced workers can be, not least to prime ministers in a tight corner, and how important it is to keep them in the workforce and, if possible, to return to it. Hence the more generous tax allowances for pension savings (albeit of most use to the super rich and better-off NHS consultants); the genuinely significant boost to childcare costs for working parents; and new support for people with disabilities and with long-term illness.
So, will the new measures solve Britain's chronic labour and skills shortages – which have been holding back employment, growth, pushing up inflation in wages (and thus business costs) and generally been a nuisance for anyone trying to get served in a bar or seen by a GP?
The answer is that they will undoubtedly help, but they're unlikely to trigger a step-change in economic growth. They will not, in short, replace the flexibility and ready supply of workers of all sorts of types that the UK enjoyed with membership of the EU Single Market. There are common sense reasons for this.
First, Hunt argues that, leaving students out of it, there are seven people currently not in the labour market for every vacancy. This is true, but there is a huge mismatch between the areas and skills where there is a demand for labour, and the kinds of people who have, say, retired early. Admittedly, in some cases the "match" is fairly precise – the GP who reduced their hours can now fairly easily go back to full time and keep working indefinitely now that there's no tax penalty on the size of their pension pot.
In other cases, the match is less encouraging. Someone who has been pushed out of the workforce through long Covid (as hundreds of thousands have been), is not going to able to take up a role in the nation's would-be booming hospitality sector, or its burgeoning network of giant online retail warehouses.
Another person who is jobless in, say, Hartlepool, is going to find it difficult to move to Cambridge (for example) – even for a relatively well-paid post, simply because of the cost of housing in the south is so prohibitively expensive: a long-standing factor that has become even more acute in recent years.
Then there is the substantial cadre of the early-retired. To put it at its bluntest: they are too rich to need to work. These over-50s are now downsizing and cashing in on multiple house price booms over their working lives, as well as drawing on guaranteed, inflation-proof occupational final-salary pension schemes. Or, they may have taken advantage of George Osborne's "pension freedoms", grabbing up to 25 per cent of their cash pension pot to buy a new kitchen, world cruise or fancy car.
It is a perverse downside of the long years of relatively strong non-inflationary growth that the economy is now facing stagnation, partly because this fortunate generation is so well-off. No doubt they worked and saved hard for it, but a few retraining allowances and tweaks to the pension system are not going to get them back into the rat race. When they hang the sign "Dunworkin'" on the bungalow, they mean it.
It's also true that Hunt failed to offer potential employers any great incentive to rehire the silver surfers. PageGroup, a recruitment company points out that "offering flexible benefits that allow people to build packages that suit their stage in life – for example, the ability to top up pensions and buy holiday allowance – could also help attract this group".
Perhaps the best thing that could be done to coax people of all ages back to work is to encourage the trend to working from home and "hybrid" patterns of employment. Obviously, it's not universal (plumbers and roofers tend to work in and on other people's homes), but eliminating transport costs and being more on hand for childcare makes a huge practical difference for families needing flexibility – and can increase productivity, as well.
On balance, then, the reforms to child care and pensions and getting people back to work should make a modest but not revolutionary difference to the trend growth rate. Hunt is therefore right to look at fixing the UK's poor productivity rate, so that its slowly growing working population can produce more per hour and per year, for the same cost via greater efficiency.
This is what all the tax breaks for investment and targeted chunks of money targeted at AI, life sciences, quantum computing and the like are all about. Yet the investment incentives look distinctly short-term, seemingly aimed at a pre-election investment boom, while the cuts to big public infrastructure schemes such as HS2 and trunk roads suggest costs are becoming a serious obstacle. In that context, the ambitious approach to nuclear power is encouraging; the continuing reluctance to invest in onshore wind or relax planning restrictions is correspondingly disappointing.
In short, all the measures announced since Brexit – including the few genuinely new trade deals concluded since – cannot make up for the loss of friction-free access to the EU's vast single market, supply claims, labour, skills and investment. The giant Chinese electric car and battery maker BYD only this week said Brexit was why they wouldn't be locating their European base in Britain – proof of how easily the UK has lost this potential growth engine.
This is why reason, as well as the debt overhand from the global financial crisis, the pandemic and the war in Ukraine, why growth over the next few years will be sluggish, and living standards will decline by around 5.7 per cent this year and next – the biggest in modern times. But Brexit is "done", and there's no going back for a while. Hunt, too, knows this.
For a man who has made no secret that he thinks leaving the EU was a terrible idea, Hunt is upfront about how and why Britain now needs to make the best of a bad job. As Hunt put it in his speech: "Brexit was a decision by the British people to change our economic model. In that historic vote, our country decided to move from a model based on unlimited low skill migration to one based on high wages and high skills. Today, we show how we will deliver that with a major set of reforms".
Hunt certainly tried his best to show how the new business model can be made to work, and there will undoubtedly be success stories – such as the rapid decline in inflation this year and the semblance of order in public finances are solid foundations.
The economy will adjust, over time, to the new economic model. However, as in the painful and disruptive adjustment process in the 1970s and 1980s after the UK joined the EU, this change of direction will take decades and be correspondingly onerous and costly.
Hunt will probably still be around to see whether it works, but perhaps not in his current line of work. He and the government are asking the country for an unprecedented amount of patience, as well as a work ethic not readily visible in the easy years.