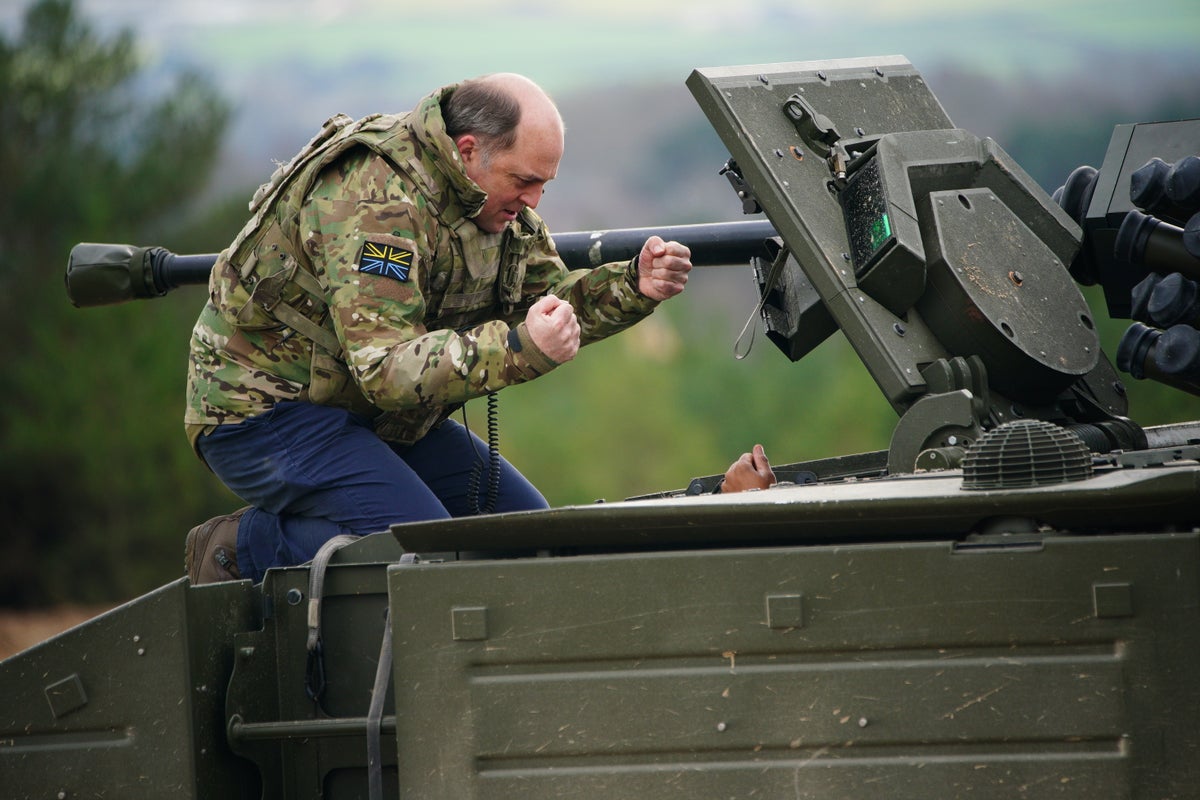 Jeremy Hunt said Rishi Sunak's government would add £11bn to Britain's defence budget over the next five years.
The chancellor used Wednesday's Budget to set out the extra sum – saying it would bring military spending to nearly 2.25 per cent of GDP by 2025.
"We were the first large European country to commit to 2 per cent of GDP for defence and will raise that to 2.5 per cent as soon as fiscal and economic circumstances allow," he said.
Mr Hunt also set out an extra £33m for support for Britain's military veterans over the next three years, going towards extra housing and specialist care for physical injuries.
Mr Sunak revealed an extra £5bn will be added to the defence budget over the next year two years. Some £3bn was set aside for nuclear defence and the delivery of the Aukus pact.
The remaining £1.9bn was aimed at bolstering Britain's munitions stockpiles to replace items donated to Ukraine, and invest in munitions infrastructure.
But defence secretary Ben Wallace had reportedly argued for a hike to his department's budget of more than double the sum announced by No 10 – around £11bn.
Junior defence minister James Heappey admitted there has been "robust" private clashes between the Ministry of Defence (MoD) and Treasury over funding levels.
Liz Truss had promised to boost defence spending from its current level of 2 per cent to 3 per cent of GDP by the end of the decade at the estimated cost of £157bn.
But Mr Sunak has stuck to the 2.5 per cent commitment made by Boris Johnson last year.
Institute for Fiscal Studies (IFS) director Paul Johnson highlighted how much fiscal headroom the chancellor had found for his budget spending increase announcements.
"Recall that the government has spent months saying it can't find any money to prevent nurses and teachers getting very big pay cuts.
He added: "Defence spending to 2.5 per cent of GDP, but only when fiscal and economic circumstances allow. So no timescale. But the ambition matters a lot for the rest of public spending."