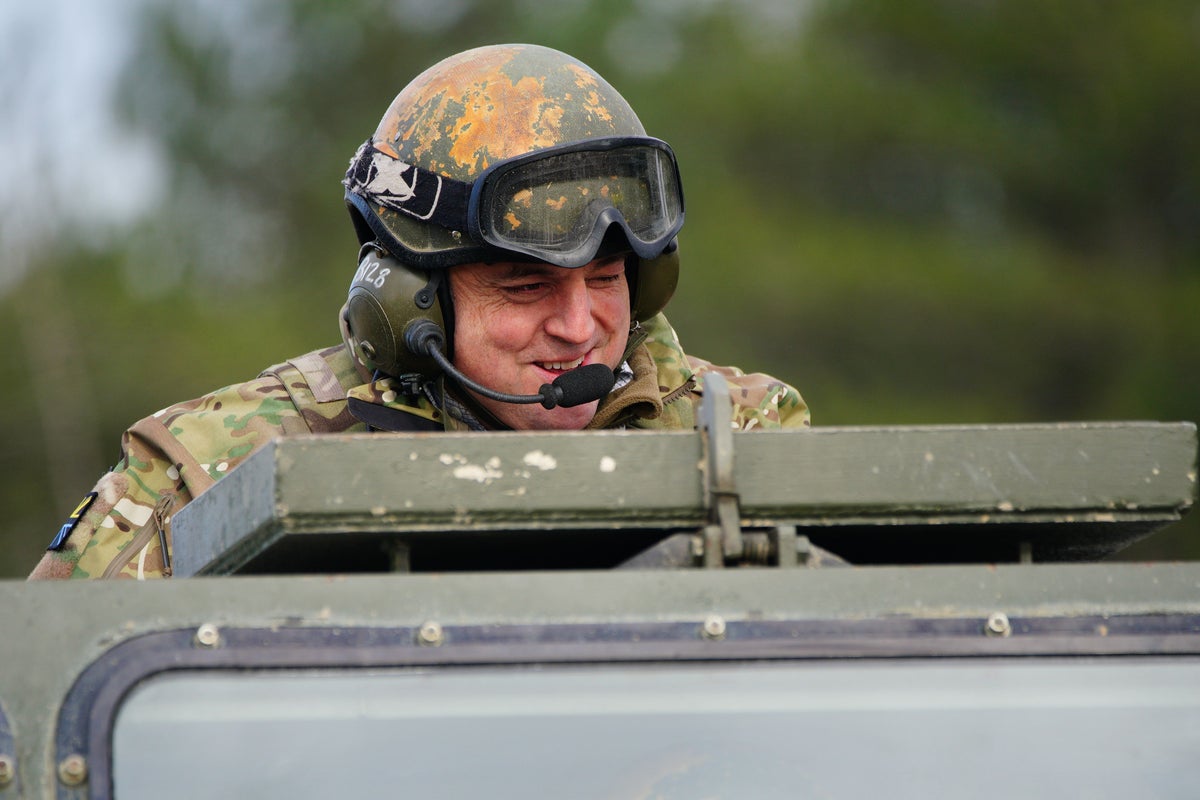 The £11 billion the chancellor announced would be added to the defence budget over five years confirmed the pledge made by Rishi Sunak when presenting the refresh of the Integrated Review earlier this week.
The Ministry of Defence will get £5 billion in the next two years, to keep up with the Russian invasion of Ukraine. The government will also seek to raise the budget to 2.5 per cent of the GDP, although no timeframe was given for it. The aspiration is to reach this "as soon as fiscal and economic circumstances allow".
Only a small proportion of the increase will address the major need of the army – which defence secretary Ben Wallace admits is "hollowed out and underfunded" – for new weaponry. Commanders have pointed out the urgent need for armour such as the Challenger 3 tanks and advanced artillery.
£3 billion of the new money will be spent on the Aukus submarine programme with Australia and the US, and £1.9 billion will be used to replenish the UK's weapons stockpile which had been running low even before substantial transfers to Ukraine.
Further increase, reaching 2.5 per cent of GDP, has been pushed back to beyond 2025 (in other words until after the next election) while other Nato member states – France, Germany, Poland – are increasing their defence spending at a faster pace and scale.
General Sir Richard Barrons, a former commander of joint operations, commented: "Many of us were looking to see what difference that made. And, certainly, in terms of money, it's made only a tiny difference.
"The army at the current rates of investment needs at least five years – and more likely 10 years – to be rebuilt in terms of a deployable division, with the people, the equipment, the training and the stocks, to be effective in the face of a confrontation with Russia."
Lord Dannatt, the former head of the army, believes that £5 billion over two years would not be enough. "Our land forces, our army, is woefully under invested and underfunded at the present time. Everybody knows that. The army has taken the lowest priority in spending terms for quite some time to come." He held. "So, a pledge to go to 2.5 per cent of GDP is good, but my question is when and on what will that extra money be spent".
One senior army officer said he "wasn't holding his breath" for the 2.5 per cent investment. "One way to get to it would be to reduce the GDP", he said. "Liz Truss would probably have achieved that fairly rapidly if she had remained in Downing Street".