CNN
 — 

Vice President Kamala Harris was among those celebrating the return of Brittney Griner to the WNBA on Friday, five months after the Phoenix Mercury star was released from a Russian penal colony.
Griner received a standing ovation from the road crowd as she was introduced during the announcement of the starting lineups at Crypto.com Arena in Los Angeles, but her team ultimately succumbed to a 94-71 defeat against the Los Angeles Sparks in their season opener.
Harris met with players from both teams before the game and thanked them for their support while Griner was in Russian custody for almost 300 days last year.
"I know that was rough and that was so difficult for you," she told the locker room. "A team is a team, that's family."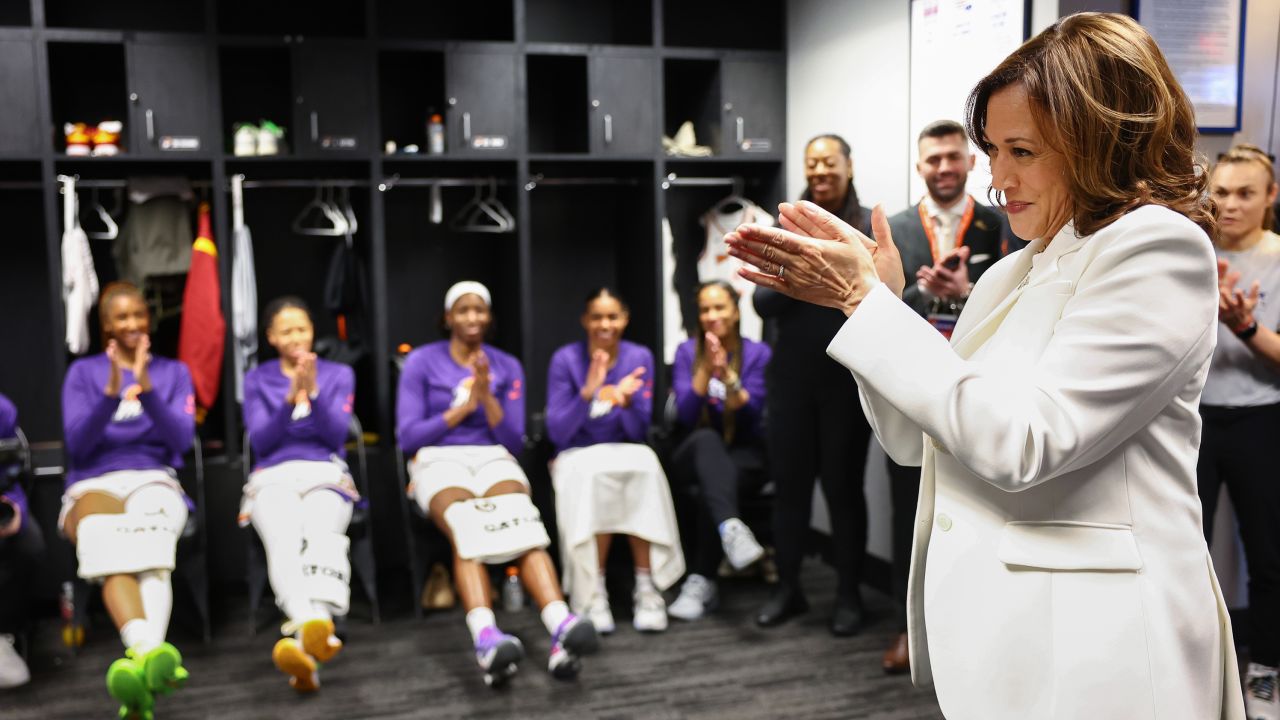 In return, Los Angeles star and players' union president Nneka Ogwumike thanked Harris and the Biden administration for securing Griner's release.
Griner, 32, led the way for her team, scoring a game high 18 points on 7-of-9 shooting from the field, with six rebounds and four blocks in 25 minutes of playing action, though she was still critical of her performance afterwards, telling reporters it was "not good enough."
"It was nice to be back on the court in a real game and everything," she added. "The love from the fans when I came out was amazing … I definitely feel it. I felt it when I was over there still."
The eight-time WNBA All-Star missed the entire 2022 WNBA season but returned to the court last week in a warm-up match.
The two-time Olympic medalist was sentenced to nine years in prison under drug-smuggling charges after authorities in Russia found cannabis oil in her luggage. She was released in December last year in a prisoner exchange.
When asked how different she is as a person because of what she experienced in Russia, Griner said she appreciated "everything a little bit more."
"You know all the little small moments that I just used to just say 'oh, I'm so tired, oh I don't want to go to practice today or this that' I think that has changed honestly," she added. "Just appreciating everything because tomorrow is not guaranteed."
She also spoke of appreciating standing for the national anthem, recalling that she "was literally in a cage (in Russia) and could not stand the way I wanted to… so just being able to hear my national anthem, see my flag," although she added that "one good thing about this country you have the right to protest, you have the right to speak out, question, challenge and do all these things."
Griner will return to a WNBA game back home in Phoenix on Sunday when the Mercury play against the Chicago Sky.