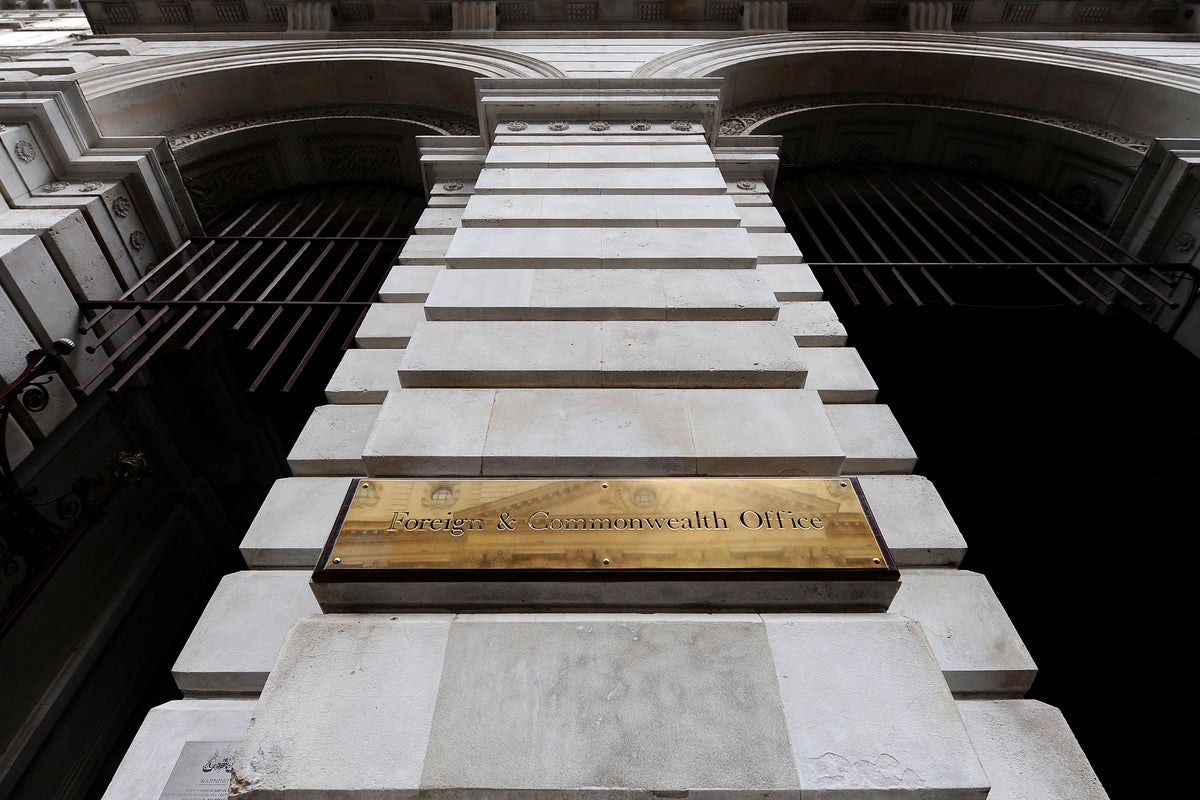 A British former civil servant who has been described in Parliament as a "pro-Russian propagandist" is waiting to see if he has won a High Court fight with Foreign Office ministers after being sanctioned.
Graham Phillips, who is living in Ukraine, was made the subject of an "asset freeze" in July 2022 – a decision upheld on "ministerial review" in February, a judge has been told.
Lawyers representing Mr Phillips have taken legal action against Foreign Secretary David Cameron – and say the decision was "Orwellian" and should be quashed.
Mr Justice Swift, who heard that Mr Phillips had expressed "political opinions" on YouTube and social media to a "primarily UK domestic audience", finished overseeing a High Court hearing, in the Royal Court of Justice complex, on Thursday.
He said he aimed to deliver a ruling in the near future.
The judge was told that Liz Truss had been Foreign Secretary when the decision was taken and James Cleverly was Foreign Secretary when it was upheld on review.
Ministers are fighting Mr Phillips' bid to lift sanctions.
Lawyers representing Mr Cameron argued that decisions taken were correct and said Mr Phillips' claim should be dismissed.
Mr Phillips was the "first mono-British" national to be "subjected to sanctions by the British Government", a barrister leading his legal team told the judge.
Joshua Hitchens said ministers had not accused Mr Phillipa of any crime, of being part of "Russian State apparatus", of "advancing the Russian war effort" in Ukraine, or of supporting the Russian economy.
He said Mr Phillips' designation stemmed "entirely" from "political opinions expressed on YouTube and social media to a primarily UK domestic audience".
Mr Hitchens argued that Mr Phillips' "designation" was "disproportionate" and  "Orwellian".
"The power the (Foreign Secretary) claims to possess is expansive and unprecedented in modern British political and legal history," he said in a written case outline.
"The defendant's position is that he has the  power to designate British citizens lawfully exercising their right to freedom of expression on matters of political controversy.
"The effect of such designation is to deprive the subject of access to their possessions, their ability to earn a living and their capacity to meet even their most basic needs.
"A British national subject to an asset freeze is effectively excommunicated from the economy.
"This serious interference with the rights of a British Citizen, brought about by an act of executive fiat purely for expressing their views, is Orwellianirrespective of the offensiveness of the views concerned."
Mr Phillips, who watched the hearing from Ukraine via video link, was mentioned in a debate in the Lords in June 2022.
Labour former defence secretary Lord Browne of Ladyton was asked whether the Government had launched an investigation into Mr Phillips.
He described Mr Phillips as a "British former civil servant and pro-Russian propagandist".