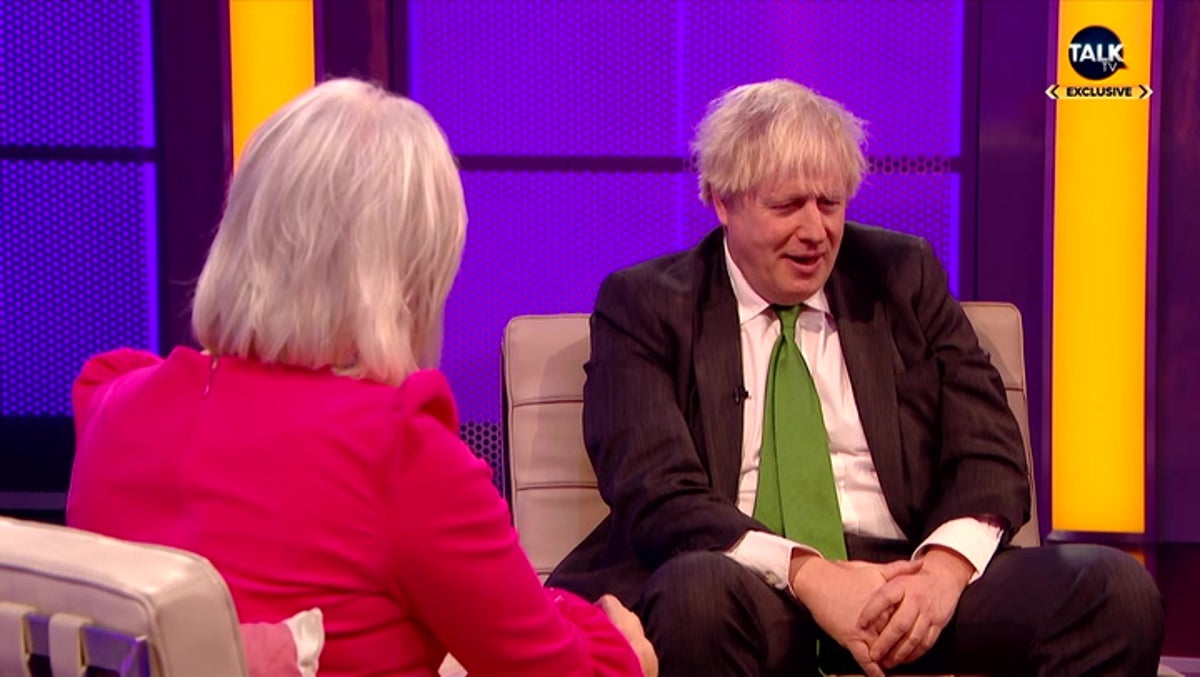 Boris Johnson has claimed the Conservatives can "certainly" the next election against "human bollard" Keir Starmer – even though the Tories are at least 20 points behind in the polls.
And he slated the Labour leader as a "crasheroony-snoozefest" leading a party that "would be gravitationaly sucked back towards the EU".
"We've got almost two years to go before there has to be an election," the former prime minister said – in a hint that he wanted to return to lead his party.
The former prime minister, who last year was forced out of office by the Conservatives after a series of scandals, used a televised interview with die-hard ally Nadine Dorries to predict that inflation would come down and the economy would improve before the next election.
Hitting out at the Labour front bench, Mr Johnson said the UK had been indispensible to Ukraine and questioned whether that support would continue under Labour.
But offered the chance to support his successor Rishi Sunak, he swerved the question.
In the recorded interview on TalkTV with loyal Tory ally Ms Dorries, whom Mr Johnson is believed to have recommended for a peerage, he insisted: "The Conservative Party can certainly win."
Mr Johnson also accused anyone who suspected he deliberately covered up Covid lockdown parties in No 10 of being "out of their mind", saying the claim was "strictly for the birds".
The former prime minister said he and his staff all thought what we were doing was within the rules.
The Commons Privileges Committee is investigating him for allegedly lying to parliament over lockdown breaches.
Ms Dorries has urged the Tories to "bring back Boris or die", describing him as "our political rock star".
Mr Johnson also used the interview to make a plea to the West to send more arms to Ukraine.
He said on a recent visit to the country, he saw the continuing barbarism of what "merciless" Vladimir Putin was doing, with residential flats obliterated by Russia "as an act of terrorism".
"It wouldn't be a bad thing if we gave more tanks ourselves," he said. Ukraine needed longer-range artillery, armoured vehicles and high-speed planes.
The faster Ukraine wins, the better for the world economy and more lives saved, including Russians.
"Heroic" Ukrainians fighting for their homes and land had more "moral energy" than conscripted Russians, he said, ruling out the prospect that President Putin would win.
His use of a nuclear weapon was "vanishingly unlikely", Mr Johnson said.
He has used his free time since quitting No 10 to build a garage and make a miniature quad bike for his children, he said.