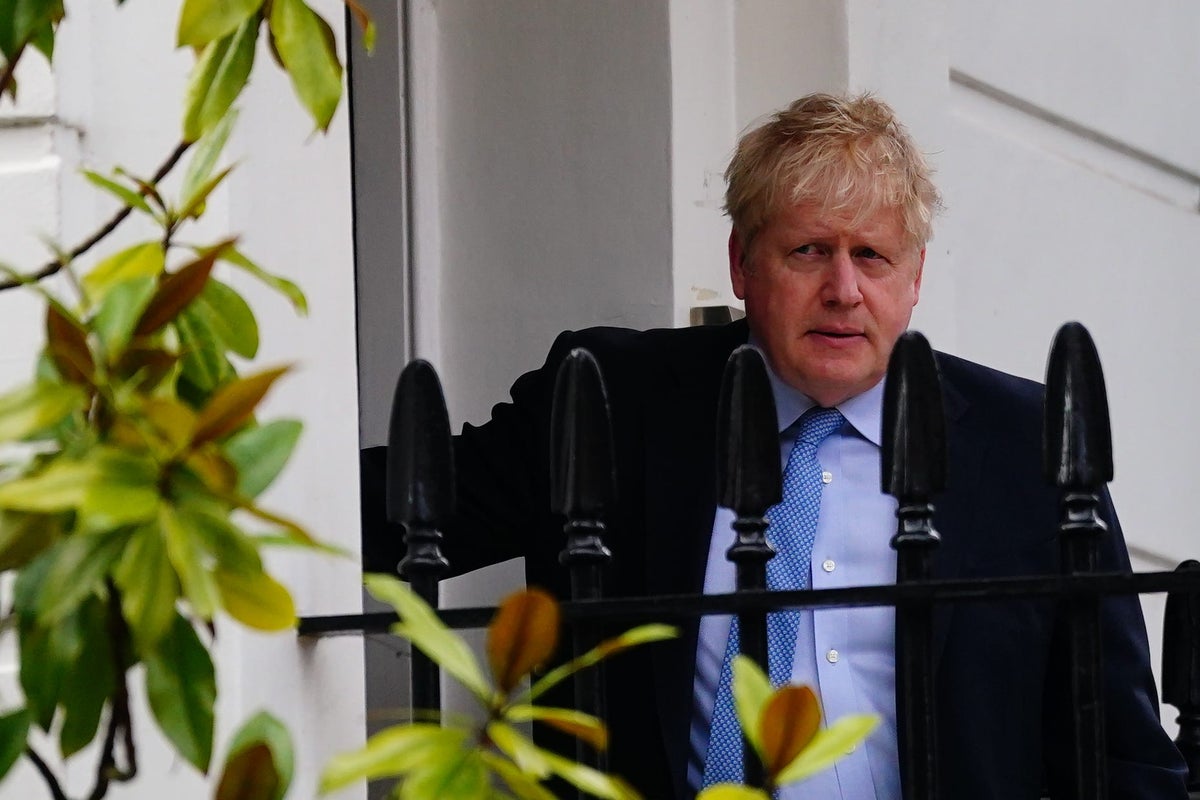 Boris Johnson has suggested that his event planner friend stayed overnight at Chequers during Covid restrictions for childcare reasons as he denied the visit broke any rules.
Dixie Maloney, who helped Mr Johnson and wife Carrie plan their wedding, stayed at the prime minister's grace and favour home on 7 May,  when indoor gatherings were banned except for "reasonably necessary" for reasons such as work or childcare.
Mr  Johnson's spokesperson told The Guardian was "entirely lawful" and sources close to him said Ms Maloney was allowed to be there for childcare reasons at a time when Carrie was pregnant.
Elsewhere, current PM Rishi Sunak will hold talks with US president Joe Biden later in his first visit to the White House since taking office.
The leaders' Oval Office talks are expected to cover the war in Ukraine, China, economic security, international cooperation on regulating the growing field of artificial intelligence, and more.
1686212374
Boris and Carrie Johnson 'hosted friend at Chequers to plan festival-themed wedding during Covid restrictions'
The former prime minister and his then-pregnant wife are said to have invited corporate events organiser Dixie Maloney to the Buckinghamshire country mansion on 7 May 2021.
At the time, indoor gatherings between different households were banned except when "reasonably necessary" for reasons such as work or childcare or to provide care or assistance to a vulnerable person, including someone pregnant.
Oliver Pritchard-Jones and Kate Devlin have the full report:
Matt Mathers8 June 2023 09:19
1686212240
Good morning and welcome to The Independent's live politics coverage.
Today we'll be covering Rishi Sunak's visit to Washington DC, Boris Johnson's alleged Covid breach and other stories from Westminster and elsewhere.
Stay tuned for the latest updates.
Matt Mathers8 June 2023 09:17