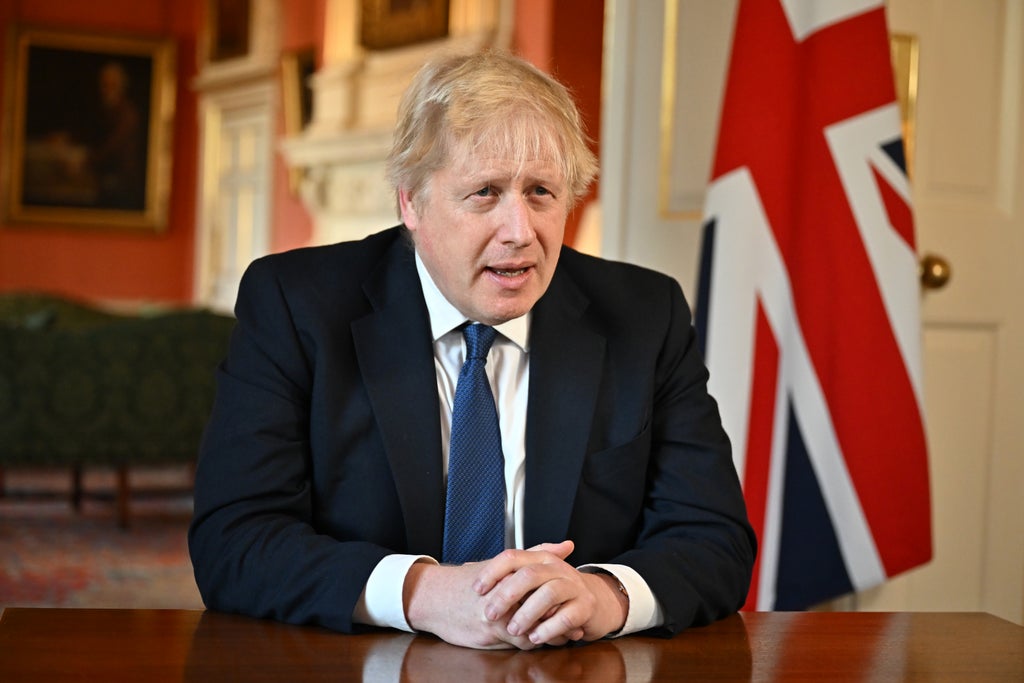 Keir Starmer says UK should 'break open' shell companies that are 'supporting Putin'
Boris Johnson has addressed a message directly to the people of Russia, saying in Russian: "I do not believe this war is in your name", as the UK prepared to impose sanctions on Vladimir Putin and foreign minister Sergey Lavrov.
In a video posted on social media on Friday evening, the prime minister also spoke Ukrainian after urging an end to the conflict "because the world needs a free and sovereign Ukraine".
It comes just hours after No10 confirmed Mr Johnson was ready to implement restrictions targeting Russia's leaders, after already imposing a slew on sanctions on the country's oligarchs and banks on Thursday.
The EU also imposed fresh sanctions on Friday afternoon as states agreed to freeze any European assets of Mr Putin and Mr Lavrov.
Earlier today Mr Johnson told leaders of the UK-led Joint Expeditionary Force (JEF) that more support must be given to Ukraine "as a matter of the greatest urgency".
He agreed with the the leaders of Iceland, Norway, Denmark, Finland, Sweden, Estonia, Lithuania, the Netherlands and Latvia that more sanctions are needed to hit Russia, including targeting Mr Putin's inner circle.