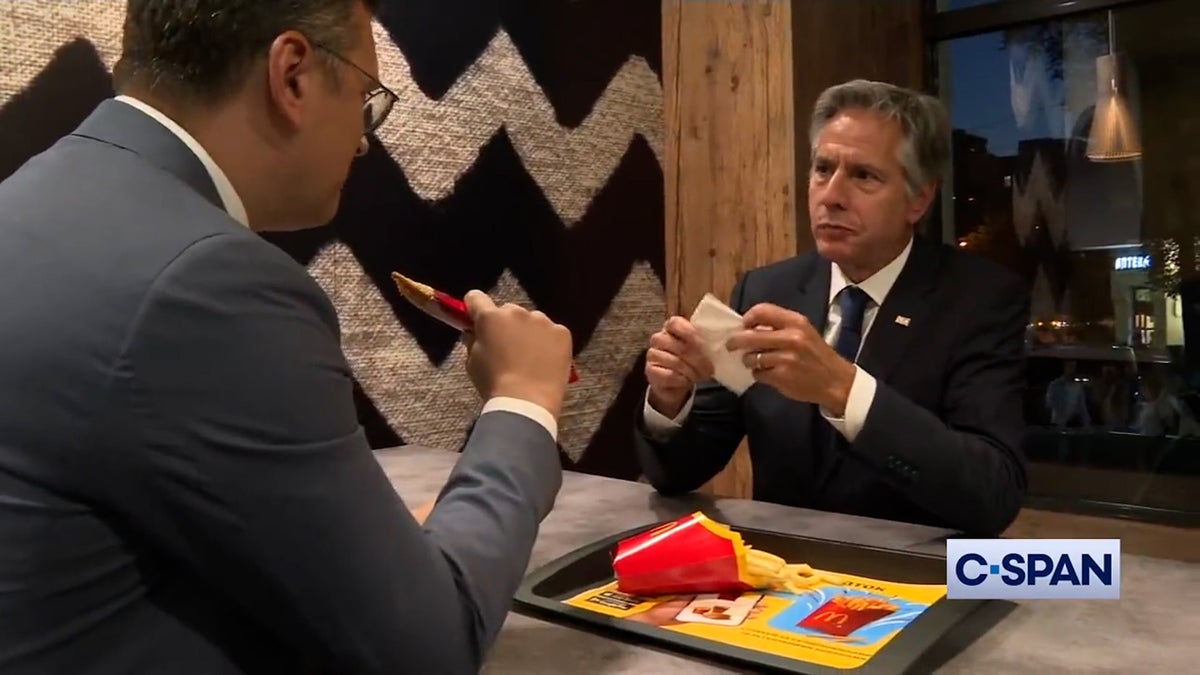 Secretary Antony Blinken and Ukrainian Foreign Minister Dmytro Kuleba shared fries and cherry pie at a McDonald's on 6 September.
Mr Blinken is working to reopen McDonald's in Ukraine after Russia's invasion, an effort that stemmed from a phone call between the two. During the call, Mr Kuleba said it would send an "important message" if the chain returned.
Mr Kuleba also told reporters how McDonald's used to be his preferred hangover food in college.
Mr Blinken is on a two-day trip to Ukraine. He's the first top US official to visitsince Kyiv's counteroffensive began.