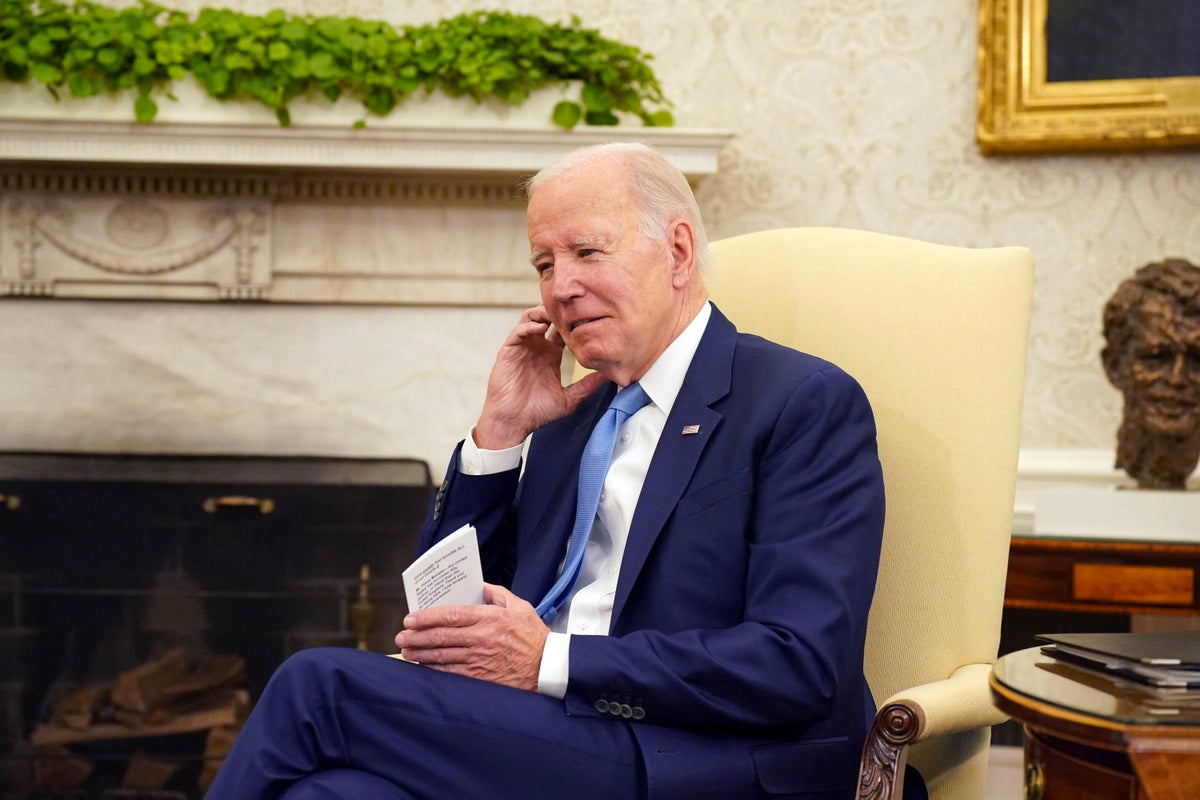 Joe Biden mistakenly referred to Rishi Sunak as "Mr President" while welcoming the prime minister to the White House.
Mr Biden quickly corrected himself and joked that he had "just promoted" Mr Sunak.
Both leaders laughed off the gaffe before Mr Biden added that it is "great" to have the prime minister in Washington DC.
"In the past few months, we've met each other in San Diego, and then we met in Belfast, we met in Hiroshima," he said.
The war in Ukraine and discussions over AI were said to be high on the pair's meeting agenda on Thursday.