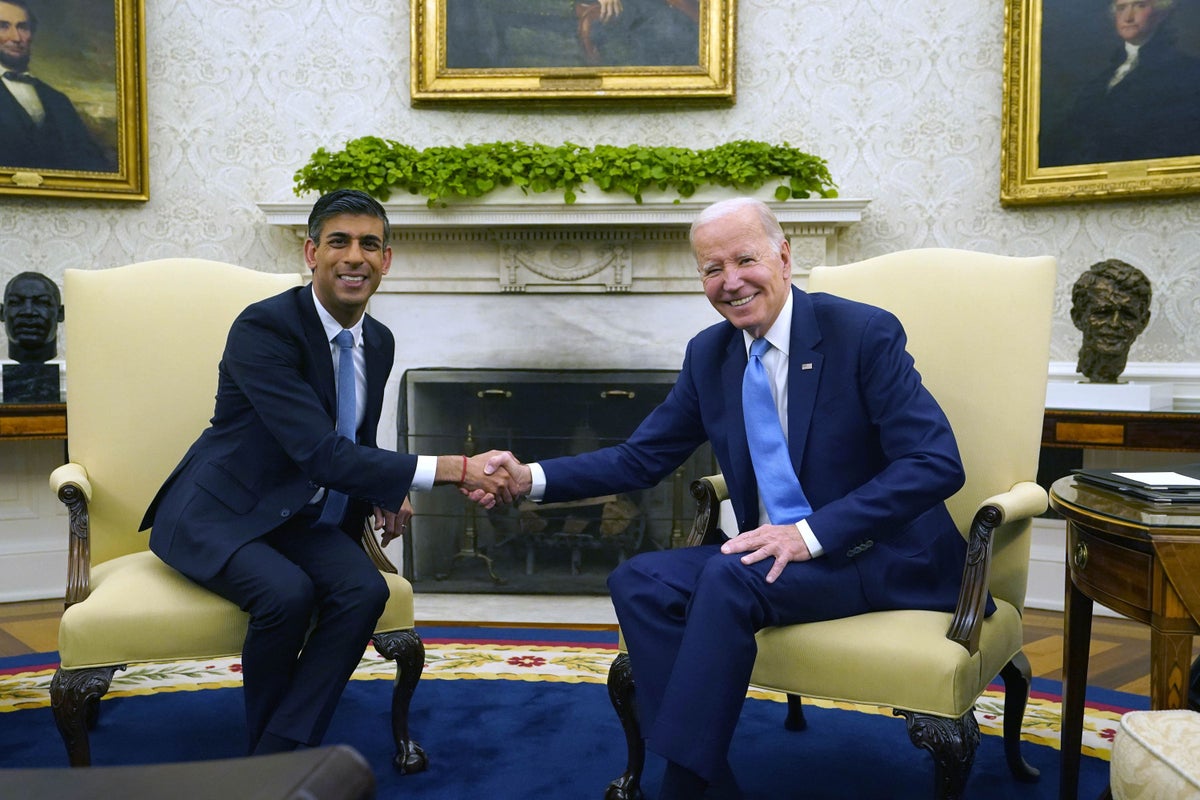 Rishi Sunak and Joe Biden hailed the strength of the UK/US relationship as they met at the White House for talks on artificial intelligence, economic co-operation and Ukraine.
The Prime Minister and US president spoke in the Oval Office about the "brutal invasion" of Ukraine and the technological revolution sweeping the world.
Mr Biden – who inadvertently described the Prime Minister as "Mr President" – told reporters the special relationship was in "real good shape".
"Together, we are providing economic and humanitarian aid and security systems to Ukraine in their fight against a brutal invasion from Russia," the president said.
"The global economy is undergoing the greatest transformation that has occurred since the industrial revolution," he added.
Mr Biden told Mr Sunak: "We're going solve all the problems of the world in the next 20 minutes."
He referenced Winston Churchill's wartime visit to the White House and Mr Sunak said: "It's daunting to think of the conversations that our predecessors had in this room when they had to speak of wars that they fought together, peace won together, incredible change in the lives of our citizens.
"And again, for the first time in over half-a-century, we face a war on the European continent.
"And as we've done before, the US and the UK, have stood together to support Ukraine and stand up for the values of democracy and freedom and make sure that they prevail, as I know we will.
"But also I completely agree with what you said, our economies are seeing perhaps the biggest transformation since the industrial revolution, as new technologies provide incredible opportunities, but also give our adversaries more tools for harm."
Before their meeting, Mr Sunak announced the UK would host the first global summit on AI safety.
The summit, which would be held in the autumn, would consider the need for international co-ordinated action to mitigate the risks of the emerging technology.