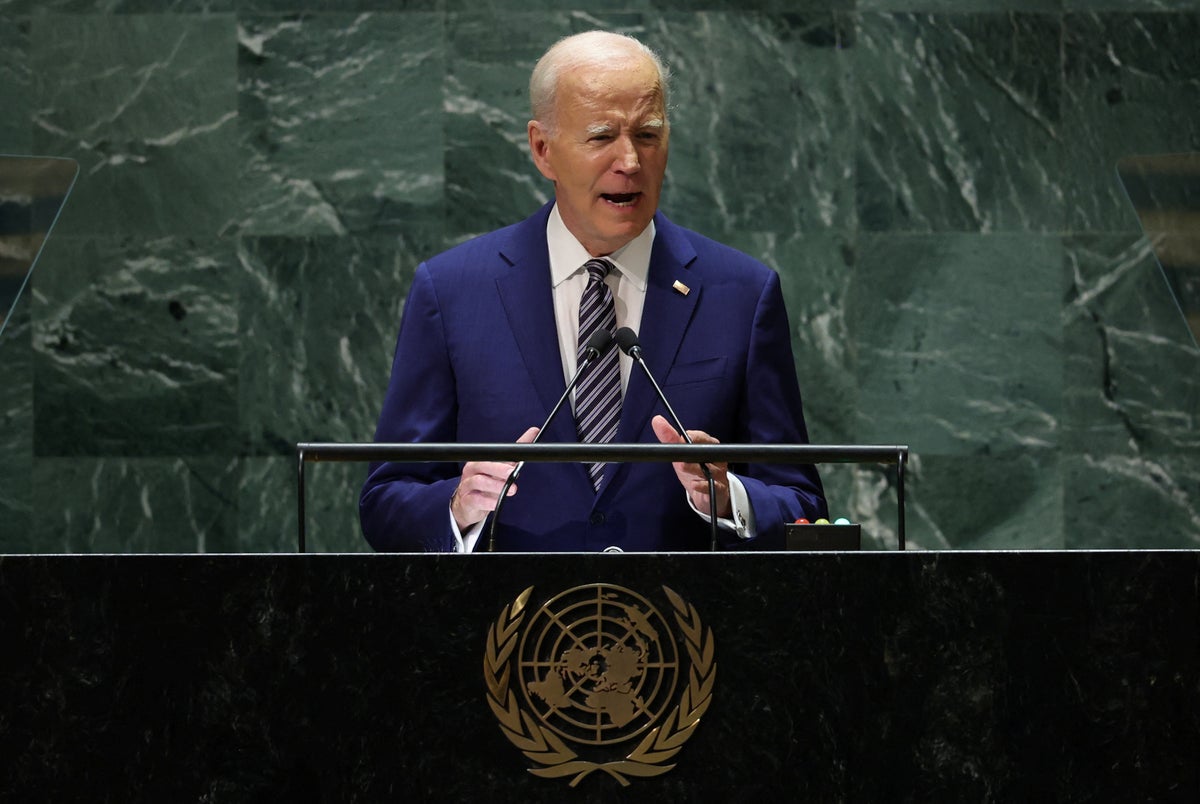 President Joe Biden on Tuesday called on world leaders to uphold the UN Charter's "core tenet" of sovereignty and territorial integrity by supporting Ukraine's fight against Russia's invading forces during remarks at the United Nations General Assembly in New York.
Mr Biden reminded the world leaders who'd gathered to hear him at UN headquarters that the annual gathering, which he described as one that is "dedicated to peaceful resolution of conflicts," was once again "darkened by the shadow of war, an illegal war of conquest brought without provocation by Russia against its' neighbour, Ukraine".
Mr Biden said the US, which has been Ukraine's chief supporter during the nearly two-year war, wants the conflict to end, and stressed that "no nation wants this war to end more than Ukraine".
"We strongly support Ukraine in its efforts to bring about diplomatic resolution that delivers just and lasting peace," he said, adding the caveat that "Russia alone" is responsible for the war, and only Russia "has the power to end this war immediately".
Continuing, the US president asked what the result would be if UN members "abandon … core principles" to "appease an aggressor".
"Can any member state in this body feel confident that they are protected if you allow Ukraine to be carved up? Is the independence of any nation secure? I'd respectfully suggest the answer is no," he said.
"We have to stand up to this naked aggression today. And deter other would be aggressors tomorrow. That's why the United States together with our allies and partners around the world will continue to stand with the brave people in Ukraine as they defend their sovereignty, and territorial integrity and their freedom," he added.
The US leader, who has devoted significant amounts of his energy and diplomatic efforts to rallying the world's democracies in support of Ukraine's defence, called the endeavour "an investment in the future by every country that seeks world governed by basic rules that apply equally to all nations".
"Sovereignty, territorial integrity — they are the fixed foundations of this noble body — and universal human rights. This north star, we cannot sacrifice either," he said.