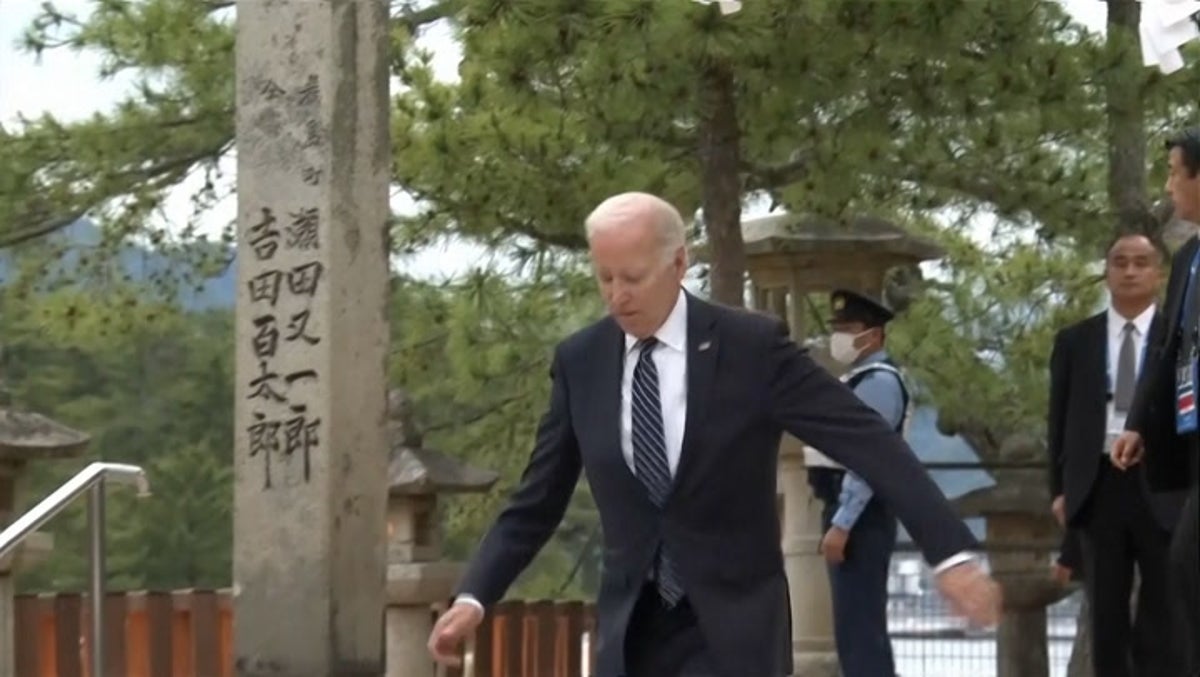 Joe Biden appeared to lose his footing on some steps as he arrived at Miyajima Shrine on Friday, 19 May, as the G7 summit took place in Japan.
The US president visited and toured the Itsukushima Shrine with other G7 leaders.
Afterwards, Mr Biden and the other global politicians participated in a working dinner on Miyajima Island.
Mr Biden's visit came as his administration added 71 companies to a trade blacklist for supporting Russia on Friday, as the Group of Seven nations announced new sanctions on Moscow over its war in Ukraine.
Click here to sign up for our newsletters.