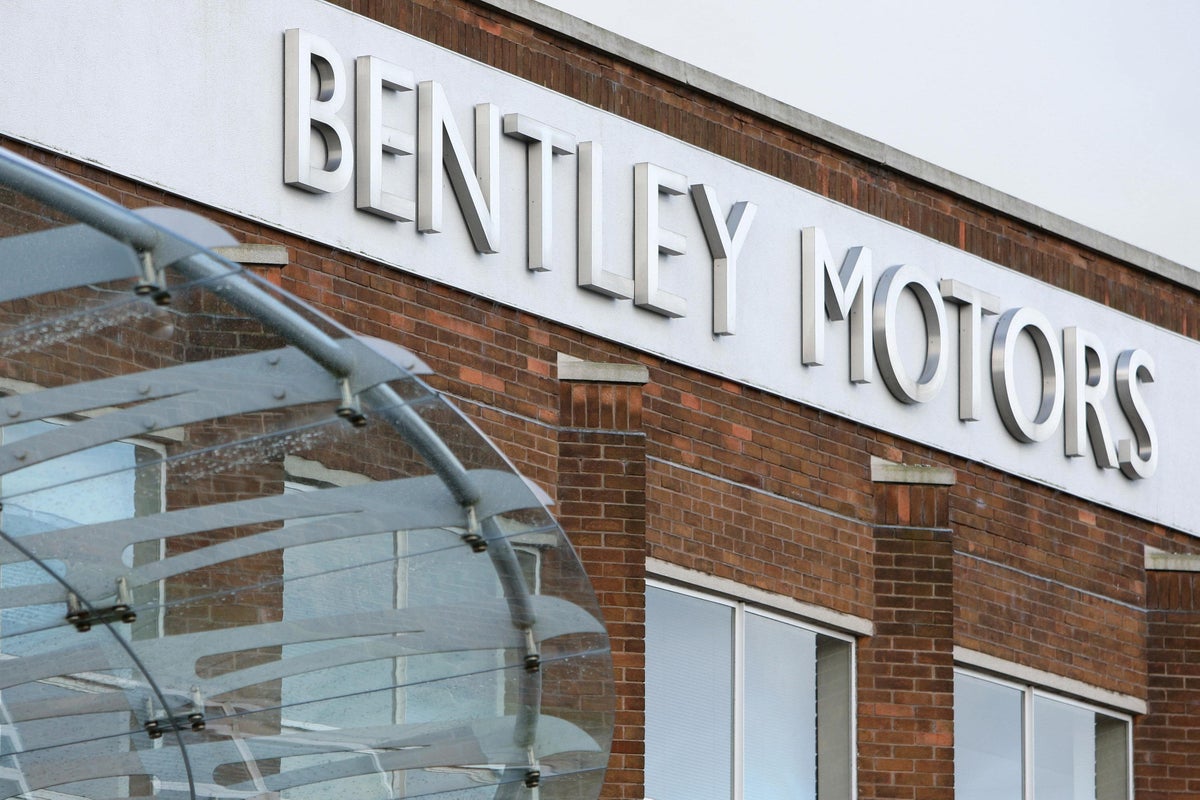 Bentley saw its profits soar to a record £623.7 million in 2022 in what has been described as a "milestone" year for the British luxury car brand.
The operating profit announced on Thursday was an 82% increase of £281 million on its 2021 figure of £342.5 million.
The firm also turned over £2.98 billion in 2022 – up  £475 million, or 19%, on the £2.5 billion of revenue during the same period in 2021.
Bentley also sold 15,174 cars worldwide last year – a 3.5% increase on 2021's total of 14,659 and the first time it hass achieved more than 15,000 sales in a year.
The Crewe-based firm says its significant profit increase was a result of its 20.9% return-on-sales figure – its highest ever – as customers had chosen "higher specification derivatives" and opted for the brand's limited-edition and coach-built Mulliner models.
Adrian Hallmark, chairman and chief executive of Bentley Motors, said: "Since the low point of 2018, the whole team at Crewe has been working intensively to restructure the business model, in parallel with launching successive segment-leading new models and features.
"Last year marked a milestone in this journey.
"An almost one billion euro (£880m) profit turnaround has been achieved since 2018, despite an unprecedented period of disruptions and crises including Brexit, Covid, semiconductor supply, Ukraine and UK economic instability."
He added: "We will maintain focus on customer value rather than sales volume and adapt our plan according to the emerging market situation.
"However, our well-balanced export success, disciplined cost-management structure and ability to maximise personalisation in an industrialised way, driving profitability, are good foundations to continue this success."
The Bentayga SUV remained the manufacturer's most popular model, accounting for 42% of sales, with the Flying Spur saloon taking up 28% and the Continental GT and Convertible models making up the final 30%.
Bentley is now undertaking the tricky task of evolving from producing internal combustion engines to EVs.
Earlier this year the firm announced that it would stop producing its W12 engine in 2024.
But while Bentley already offers a choice of plug-in hybrid models, its first EV is not expected until 2026.
Bentley's figures form part of the £6.7 billion profit that the Volkswagen Group's premium brands recorded in 2022, which also included Audi, Lamborghini and Ducati.