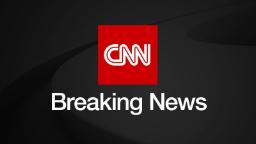 CNN
 — 

A group of anti-Putin Russian nationals, who are aligned with the Ukrainian army, has claimed responsibility for what Moscow said was a "sabotage" attack just across the border in Russia.
In a Telegram post, groups calling themselves the "Freedom of Russia Legion" and "Russian Volunteer Corps" said they had "liberated" a settlement in the Belgorod region.
A Ukrainian official acknowledged that the units had carried out an operation in the area but insisted they were acting independently. "We can confirm that this operation was carried out by Russian citizens," Andriy Yusov, a representative of Ukraine's defense intelligence agency, told CNN.
"These actions are the consequences of intensified Russian cross-border attacks, which have led to victims and destruction."
Yusov said the units that had crossed the border were "part of defense and security forces" when they were in Ukraine, but were independent from Kyiv when they were not. "In Russia they are acting as independent entities," he said.
In a Telegram post, the groups said they had "fully liberated the settlement of Kozinka of Belgorod region. [The] first groups have entered Grayvoron."
Vyacheslav Gladkov, governor of the Belgorod region, said the group that crossed the border into the Graivoronsky district was "a sabotage and reconnaissance group" of the Ukrainian army.
Kremlin spokesperson Dmitry Peskov said Moscow's forces were working to oust the group from its territory.
"The purpose of the Ukrainian sabotage in the Belgorod region is to divert attention from the situation in the Bakhmut direction," Peskov said.
"Russian forces are working to push out the Ukrainian sabotage and reconnaissance group from the territory of the Russian Federation and destroy it. There are enough forces and means," he told reporters.
Bakhmut has garnered an outsized importance in the conflict, as Russian forces battle to capture the eastern Ukrainian city while failing to make gains elsewhere.
This is a breaking news story. More to follow.