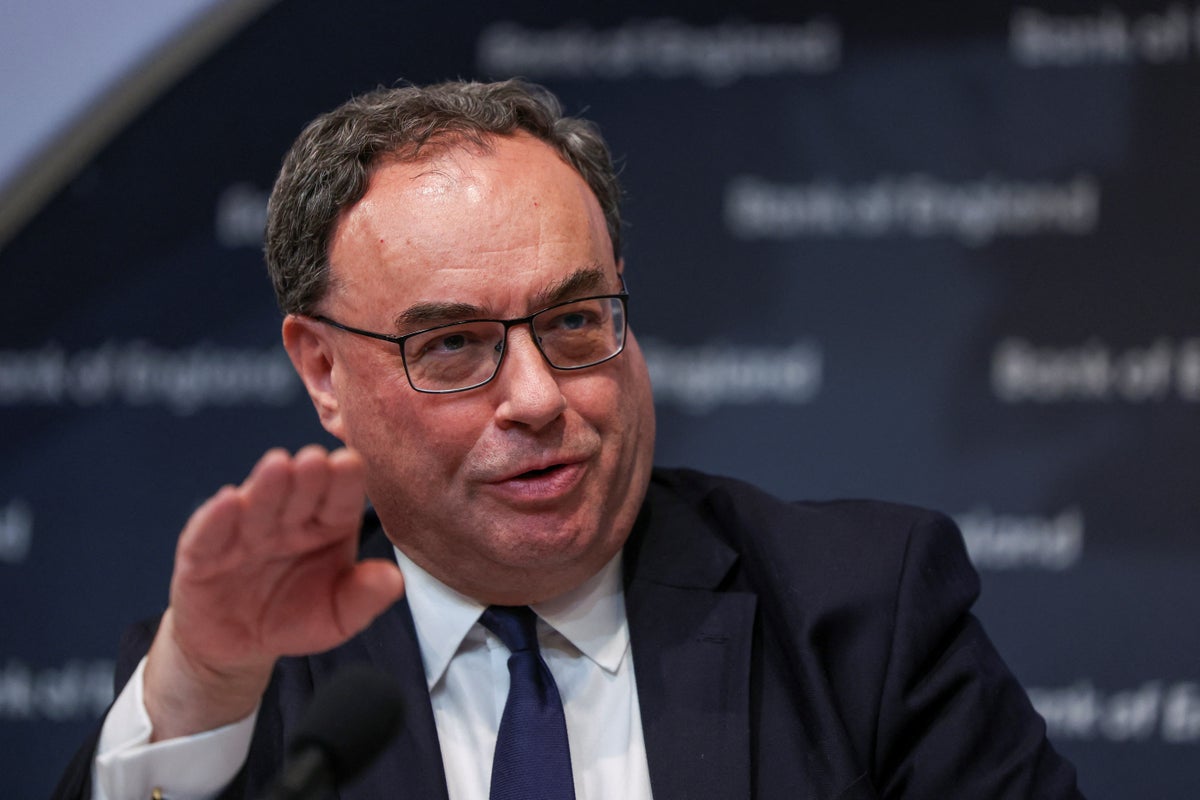 The Governor of the Bank of England said there is still a chance the UK Government will meet its pledge to halve inflation this year after a welcome drop below double-digits in April.
Prime Minister Rishi Sunak previously promised to halve inflation by the end of this year, targeting Consumer Prices Index (CPI) at 5.4%.
But in its latest economic forecast, the Bank thinks CPI will drop to about 5.2%, meaning Mr Sunak could only narrowly reach his target.
The Bank's Governor, Andrew Bailey, speaking at an event hosted by the Wall Street Journal, said it is too soon to say if the pledge will be met.
"I think we're going to have to see how the news and the evidence unfold," he said.
It follows new official figures showing inflation slowed to 8.7% in April – though it stayed higher than the 8.2% economists had pencilled in for the month.
Mr Bailey said the drop below double digits, for the first time in eight months, marks a welcome decline.
Nevertheless, the Bank chief admitted food price inflation is taking longer than expected to fall.
He said: "We listen to industry and industry leaders do say that food inflation will fall this year, but it is taking longer to fall than expected."
The Bank said on Tuesday food prices have been hit by a series of "shocks" after Russia's invasion of Ukraine, including extreme weather and vegetable shortages.
Mr Bailey also brushed aside questions about a wage-price spiral, when rising prices push employers to increase staff wages.
"I don't think spiral is the right word to use. We do think a lot of the persistence can be in core inflation," he said.
The Bank is "determined" to bring inflation down to its 2% target, Mr Bailey said, adding: "That is our job and we will do it."