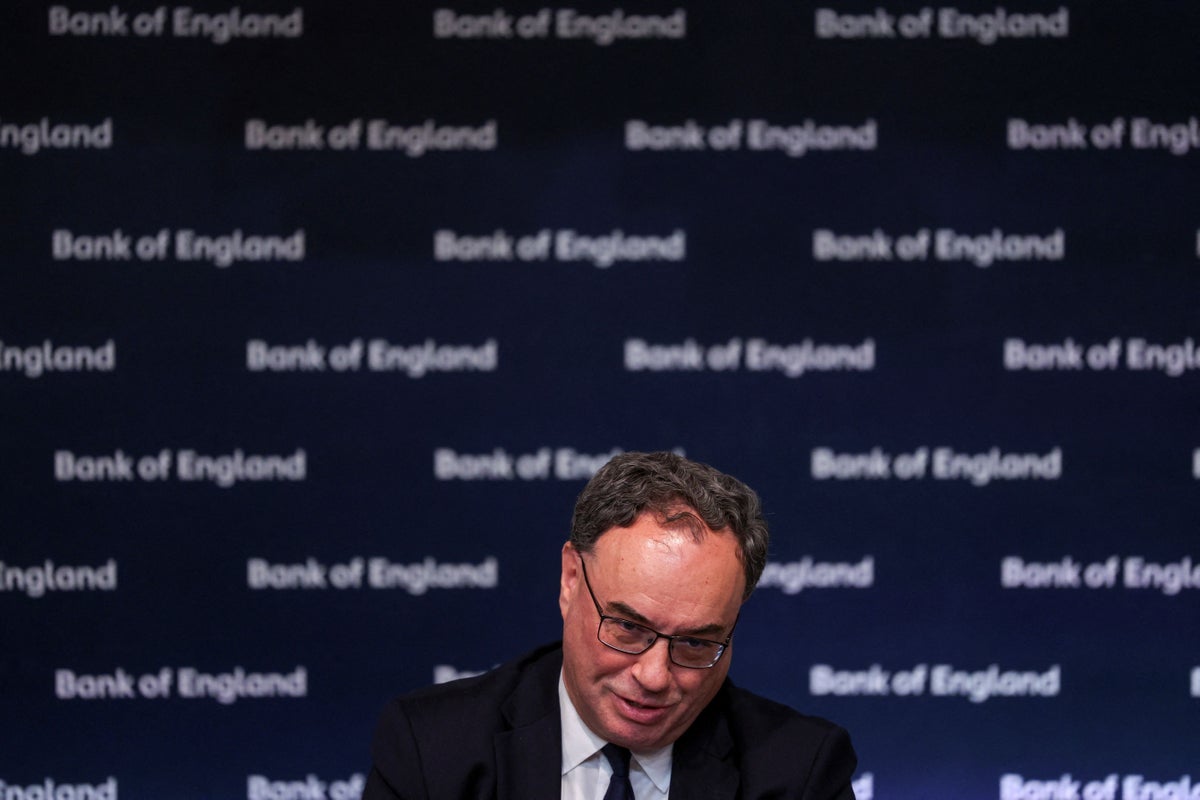 The Bank of England has admitted it made errors in its forecasting of UK inflation, and said it has some "very big" lessons to learn over how it decides monetary policy.
Policymakers faced criticism during a Treasury Committee meeting over the failure to predict a prolonged rise in inflation, driven by higher-than-expected food prices.
Conservative MP John Baron accused the Bank of a "woeful neglect of duty" in not bringing inflation close to its 2% target, which he said is causing "real pain" to households and businesses.
Huw Pill, the Bank's chief economist, acknowledged its economic forecasting models have led to mistakes.
He said: "We recognise our forecasts on inflation have been too low.
"We are trying to understand why we have made those errors, interpret those errors in terms of the behaviour, and make an assessment in terms of how it will continue."
It came as the Bank earlier this month revised its inflation expectations after saying food price inflation had been more stubborn than expected.
It previously thought the UK's Consumer Prices Index (CPI) inflation could fall as low as 1% by the middle of next year, but it is now predicted to reach about 3.4%.
Bank governor Andrew Bailey responded to criticism that the Bank had lost the confidence of the public over its economic modelling and interest rate decisions.
He said: "I think there are some very big lessons in how we operate monetary policy in the face of very big shocks. Because the shocks that we have faced have been unprecedented.
"I think there are big lessons about how we operate policy in that world – in a world of very big uncertainty."
But he stressed: "We have to make policy in real time. We don't make policy with the benefit of hindsight."
He also insisted that inflation had "turned the corner".
It comes ahead of official inflation figures on Wednesday which are expected to show the rate of CPI slowed to below double-digits in April.
The Bank's Monetary Policy Committee (MPC) opted to raise interest rates for the 12th time in a row earlier this month, taking the level to 4.5%.
Mr Bailey said at the time that food prices had been driven up by a "very big underlying shock", referring to Russia's invasion of Ukraine in March last year.
He reiterated this view on Tuesday, adding that extreme weather events were partly responsible for the Bank missing its inflation forecasts.
He said: "What is possibly underestimated is the degree to which food producers have purchased more forward, in terms of raw material supplies, than they would usually do.
"In other words they have locked in higher prices for longer."
He said extreme weather events, such as issues with vegetable crops in Morocco, sugar prices still rising, and avian flu have contributed to higher-than-expected food inflation.
"These are genuinely things I think you can't predict from period to period," he added.