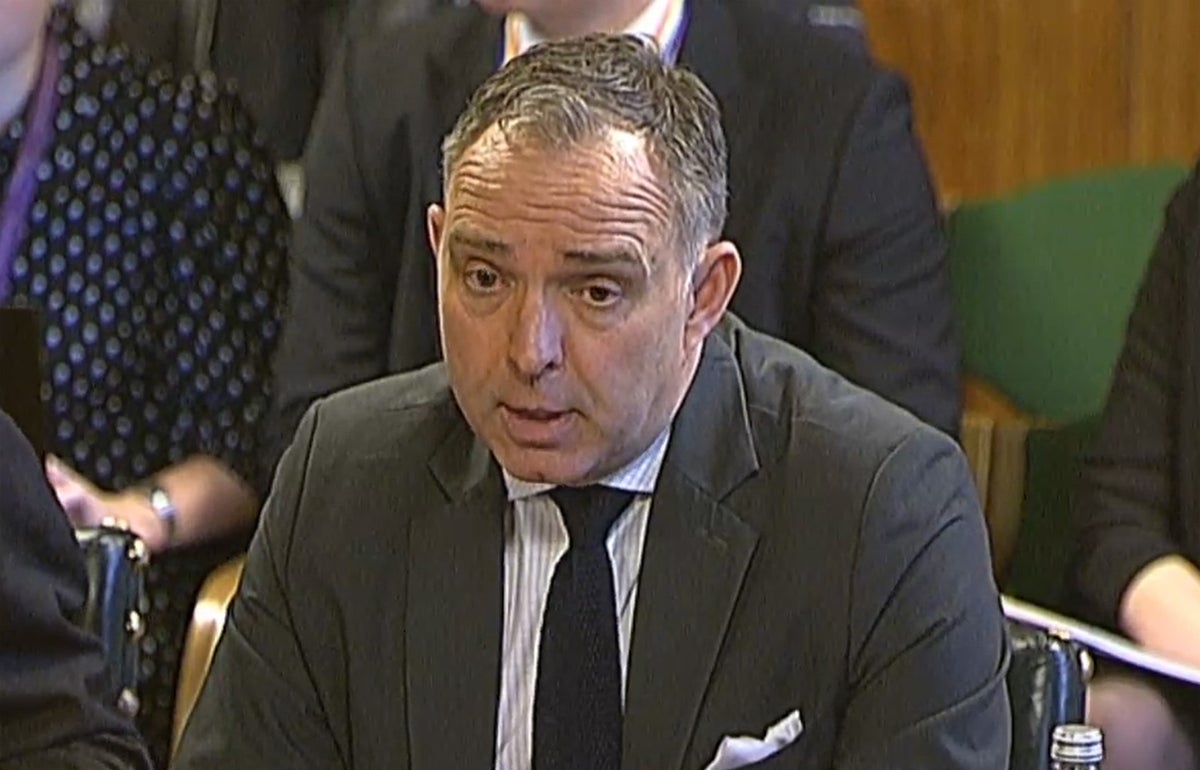 The UK should invest in artificial intelligence-driven weapons systems to stop it falling behind other countries, a former national security advisor has said.
Speaking at a parliamentary committee Mark Sedwill said AI was "the future of defence capability" and that the UK needed to invest in order to "punch its weight".
Lord Sedwill's comments come after Rishi Sunak's technology advisor said that AI could become powerful enough to "kill many humans" in only two years' time.
Matt Clifford warned that that even short-term risks from the technology were "pretty scary" and said the risk of humanity being wiped out by AI was "not zero".
But Lord Sedwill, who has been a director of defence company BAE Systems since last year, said on Thursday morning that AI in the military would not necessarily mean "Terminator" or "Matrix" style killer robots.
"If you think of the counterinsurgency campaigns of the past 20 years … in those cases there will be systems with some autonomous capabilities – supporting the troops on the ground, identifying threats and so on – but in the end, we will still need people to engage with other people in order to achieve our objectives," he said.
"So it's easy I think, to get caught up in a kind of Terminator, Matrix world, as one is thinking about this – but actually, it's going to be a much, a much broader spectrum of usage."
But he said some wholly autonomous weapons might be useful for defensive reasons, for example to shoot down missiles.
"My one recommendation would be invest," he told the House of Lords committee on AI in weapons systems.
"For this country to punch our weight in military terms over the next 25 to 50 years we should really be investing in this area and that also means being able to invest probably in a way that has a higher risk appetite than traditionally government investment does.
"This is going to be the future of defence capability and the UK needs to be at the forefront of that."

UK news in pictures
Show all 50
The former top civil servant also said some of the best and brightest AI scientists refused to work on defence projects for ethical reasons – though he believed the war in Ukraine could promote a change in attitude.
Lord Sedwill, who was also head of the civil service from 2018 to 2020 under Theresa May and Boris Johnson, said military doctrines would need to be reworked in order to take into account the existence of AI.
He held the role of national security advisor from 2017 to 2020.
It comes as Mr Sunak heads to the US, where he is set to try to persuade president Joe Biden of his "grand plan" for the UK to be at the centre of international AI regulation.
The PM wants Britain to host a watchdog for AI similar to the International Atomic Energy Agency, and will also propose a new international research body.