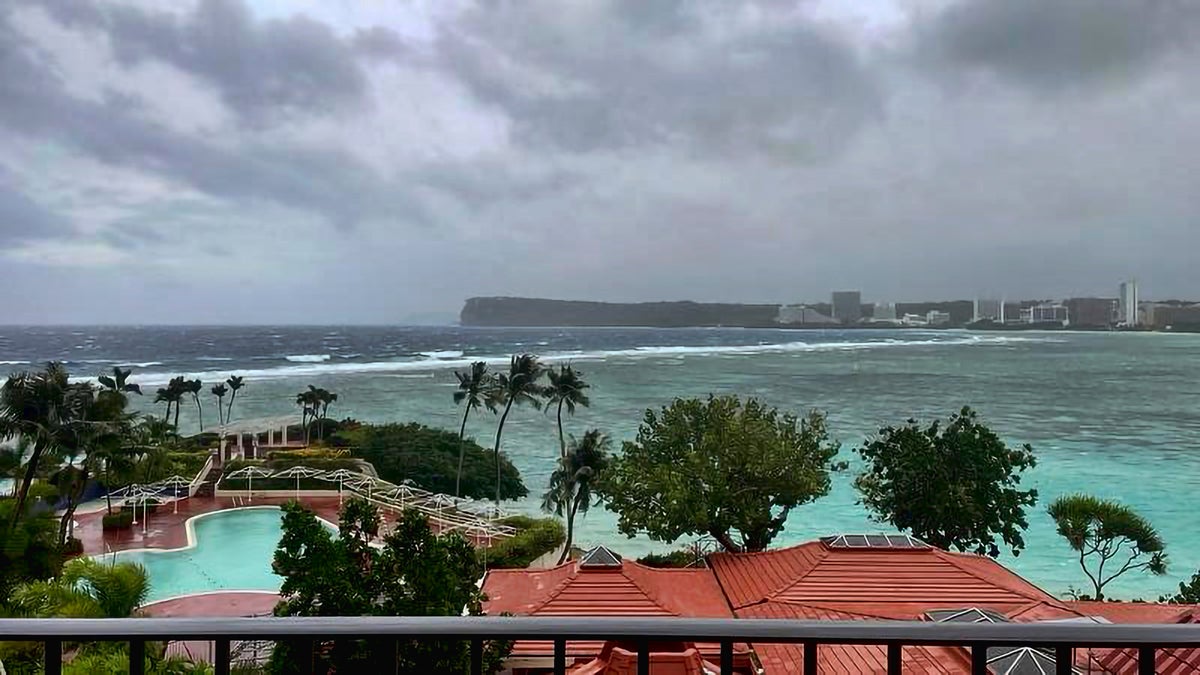 Here are the AP's latest coverage plans, top stories and promotable content. All times EDT. For up-to-the minute information on AP's coverage, visit Coverage Plan.
———————
ONLY ON AP
———————
DEA-OPIOID DISTRIBUTOR SANCTIONS — The U.S. Drug Enforcement Administration has allowed one of the nation's largest wholesale drug distributors to keep shipping highly addictive painkillers for nearly four years after a judge recommended it be stripped of its license for its "cavalier disregard" of thousands of suspicious orders fueling the opioid crisis. By Jim Mustian and Joshua Goodman. SENT: 1,350 words, photos. With DEA-OPIOID DISTRIBUTOR SANCTIONS-TAKEAWAYS.
——————
TOP STORIES
——————
ELECTION 2024-DESANTIS — Florida Gov. Ron DeSantis, long seen as Donald Trump's leading rival for the Republican nomination, plans to launch his 2024 presidential campaign in an online conversation with Twitter CEO Elon Musk. By National Political Writer Steve Peoples. SENT: 830 words, photo. UPCOMING: 990 words after 6 p.m. event.
TYPHOON MAWAR — Typhoon Mawar aimed its fury at the tiny U.S. territory of Guam as residents with nowhere to go hunkered down to face the devastating winds and torrential rains from what was expected to be the worst storm to hit the Pacific island in decades. The U.S. military sent away ships, residents stockpiled supplies and anyone not living in a concrete house was urged to seek safety elsewhere ahead of what is forecast to be a Category 4 storm. By Grace Garces Bordallo and Jennifer Sinco Kelleher. SENT: 1,120 words, photos, videos.
DEBT LIMIT-ANXIETY — Government beneficiaries, social service groups and millions more across the country are bracing for the possibility of massive and immediate cuts if the U.S. defaults on its financial obligations, despite politicians' promises that a default is not a possibility. By Fatima Hussein and Darlene Superville. SENT: 1,070 words, photos. With DEBT LIMIT — Debt ceiling negotiations boil down to a classic problem.
TRUMP REMARKS-INVESTIGATIONS — Donald Trump has never been shy about offering opinions that might influence ongoing legal disputes. But legal experts say Trump's freewheeling speaking style could give prosecutors additional ammunition to use against him in court. By Trenton Daniel and Eric Tucker. SENT: 1,020 words, photo. With TRUMP-CLASSIFIED DOCUMENTS — Trump lawyers seek meeting with U.S. attorney general in documents investigation; TRUMP-INDICTMENT — Trial date for Trump criminal trial set for March primary season.
UVALDE SCHOOL SHOOTING-A TEACHER'S YEAR — How do you go back to a classroom after your child was killed in one? For Veronica Mata, teaching kindergarten in Uvalde after her daughter was among the 19 students who were fatally shot at Robb Elementary School became a year of grieving for her own child while trying to keep 20 others safe. By Acacia Coronado. SENT: 1,320 words, photos. With UVALDE SCHOOL SHOOTING-THINGS TO KNOW.
ABORTION — The South Carolina Senate has approved a bill that would ban most abortions after around six weeks of pregnancy, sending the bill to the governor who has promised to sign it. SENT: 1,070 words, photos. With ABORTION-THINGS TO KNOW.
—————————
MORE ON RUSSIA-UKRAINE WAR
—————————
RUSSIA-UKRAINE WAR-POLL — Half of the people in the U.S. support the Pentagon's ongoing supply of weapons to Ukraine for its defense against Russian forces, according to a new survey by the University of Chicago's Harris School of Public Policy and NORC. SENT: 790 words, photo.
CHINA-RUSSIA — Pressure from the West is strengthening Russia's ties with China, Russian Prime Minister Mikhail Mishustin said in a meeting with his Chinese counterpart in Beijing. SENT: 320 words, photos.
—————————
MORE NEWS
—————————
BRAZIL-VINÍCIUS JÚNIOR RACISM — Brazilians protest outside Spanish consulate after Vinicius racism row. SENT: 350 words, photos.
SUPREME COURT-ROBERTS — Chief Justice Roberts says Supreme Court can do more on ethics. SENT: 320 words, photo.
BRIDE KILLED — Woman charged in drunk driving killing of bride in South Carolina seeks bond. SENT: 230 words, photos.
MEXICO-VOLCANO — Concern about Mexico's volcano changes with the wind. SENT: 690 words, photos.
TARGET-PRIDE MERCHANDISE — Target removes some LGBTQ merchandise from stores. SENT: 340 words, photo.
BRITAIN-INTERNATIONAL BOOKER PRIZE — Bulgarian wins Booker Prize for darkly comic memory novel. SENT: 420 words, photos.
TWITTER-DESANTIS JET TRACKER — Musk gadfly has a new jet to track — the one used by DeSantis. SENT: 360 words, photo.
——————-
POLITICS
——————-
REDISTRICTING-NORTH CAROLINA — A North Carolina redistricting ruling has set up a possible electoral windfall for congressional Republicans in preserving their U.S. House majority next year, declaring that judges should stay out of scrutinizing seat boundaries for partisan advantage. SENT: 980 words, photos.
—————-
NATIONAL
—————-
CLERGY ABUSE-ILLINOIS — The Illinois attorney general's findings that hundreds of Catholic clergy in the state sexually abused children raises questions about whether any will be held accountable criminally or civilly. SENT: 600 words, photos.
MIGRANTS-NEW YORK — Some asylum seekers in New York's northern suburbs are feeling unwelcome and discovering a lack of opportunities. SENT: 1,080 words, photos. With IMMIGRATION LAWSUIT — Texas sues Biden administration over asylum rule.
CAPITOL RIOT-OATH KEEPERS — Oath Keepers founder Stewart Rhodes and members of his extremist group will be the first Jan. 6 defendants sentenced for seditious conspiracy in a series of hearings beginning this week. SENT: 800 words, photos. UPCOMING: 900 words after 9:30 a.m. hearing.
—————————
INTERNATIONAL
—————————
ISRAEL-POLITICS — Prime Minister Benjamin Netanyahu's government passed a new two-year budget, a step that could bring some stability to his coalition and clear the way for it to press ahead with its religious, pro-settlement agenda. SENT: 410 words, photos.
————————
HEALTH/SCIENCE
————————
CLIMATE-INDIA-HOSPITALS-SOLAR — More than 250 health facilities in remote and rural communities in India are relying on solar energy to ensure modern health care. SENT: 910 words, photos.
SOUTH KOREA-SATELLITE LAUNCH — South Korea was set to launch its first commercial-grade satellite as rival North Korea pushed plans forward to place its first military spy satellite into orbit. SENT: 840 words, photos.
BRAZIL-AMAZON-CO2 TESTING — Brazil is building a complex of towers arrayed in six rings poised to spray carbon dioxide into the rainforest to understand how the world's largest tropical forest responds to climate change. SENT: 580 words, photo.
————————
BUSINESS/ECONOMY
————————
EUROPE ECONOMY-DIGITAL EURO — The European Central Bank is aiming to have a proposal on the digital euro in front of officials next month, looking to the future by offering a reliable alternative to cryptocurrencies. By Business Writer David McHugh. UPCOMING: 800 words, photos by 5 a.m.
FINANCIAL MARKETS — Asian stock markets slid Wednesday as the U.S. government crept closer to a potentially disruptive default on its debt. By Business Writer Joe McDonald. SENT: 440 words, photos. With BRITAIN-ECONOMY — U.K. inflation falls to lowest level in over a year.
——————
SPORTS
——————
CELTICS-HEAT — Jayson Tatum scored 33 points and the Boston Celtics staved off elimination in the Eastern Conference finals by running away in the second half to beat the Miami Heat 116-99 in Game 4. By Basketball Writer Tim Reynolds. SENT: 800 words, photos.
——————————
HOW TO REACH US
——————————
At the Nerve Center, Jerome Minerva can be reached at 800-845-8450 (ext. 1600). For photos, Hiro Komae (ext. 1900). For graphics and interactives, ext. 7636. Expanded AP content can be obtained from AP Newsroom. For access to AP Newsroom and other technical issues, contact [email protected] or call 844-777-2006.