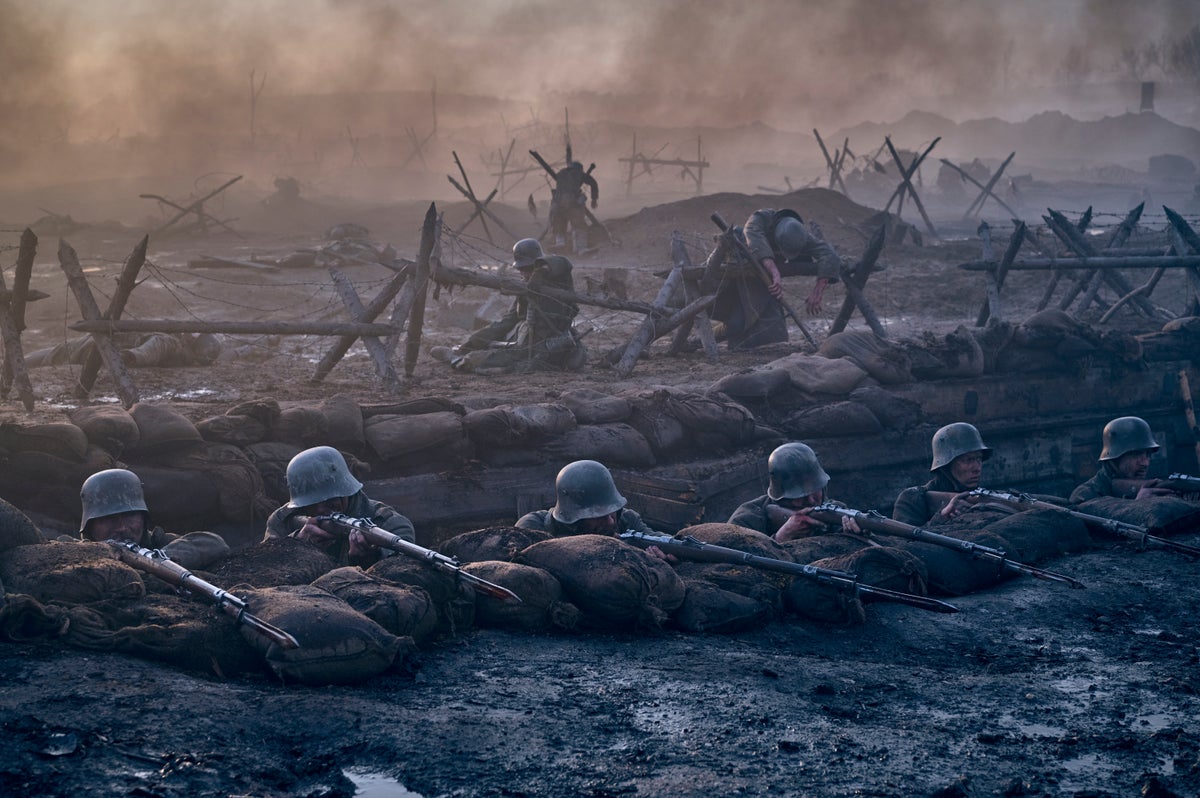 The war movie that abhors war has won an Oscar for best international film.
"All Quiet on the Western Front," starring Felix Kammerer and directed and co-written by Edward Berger, earned nine nominations, including best picture.
The Netflix film is based on the classic 1929 novel of the same name by Erich Maria Remarque. Set during World War I, it follows the life of a young German soldier who enlists in the army with his friends. But the realities of war shatter his hopes of becoming a hero and he focuses on his own survival.
However, the German-language film doesn't hew exactly to Remarque's novel. Instead, it deviates into political issues against the backdrop of the war. It premiered last year, when Russia invaded Ukraine in the biggest military conflict in Europe since World War II, lending an unexpected relevancy to the movie.
"All Quiet on the Western Front" won seven BAFTA trophies, including best film.
The original American movie starring Lew Ayres debuted in 1930 and won Oscars for best picture and best director.
It was later made into a television movie starring Richard Thomas and Ernest Borgnine, winning an Emmy and a Golden Globe.
"All Quiet on the Western Front" beat out "Argentina, 1985" from Argentina, "Close" from Belgium, "EO" from Poland and "The Quiet Girl" from Ireland.
___
For more coverage of this year's Academy Awards, visit: https://apnews.com/hub/academy-awards