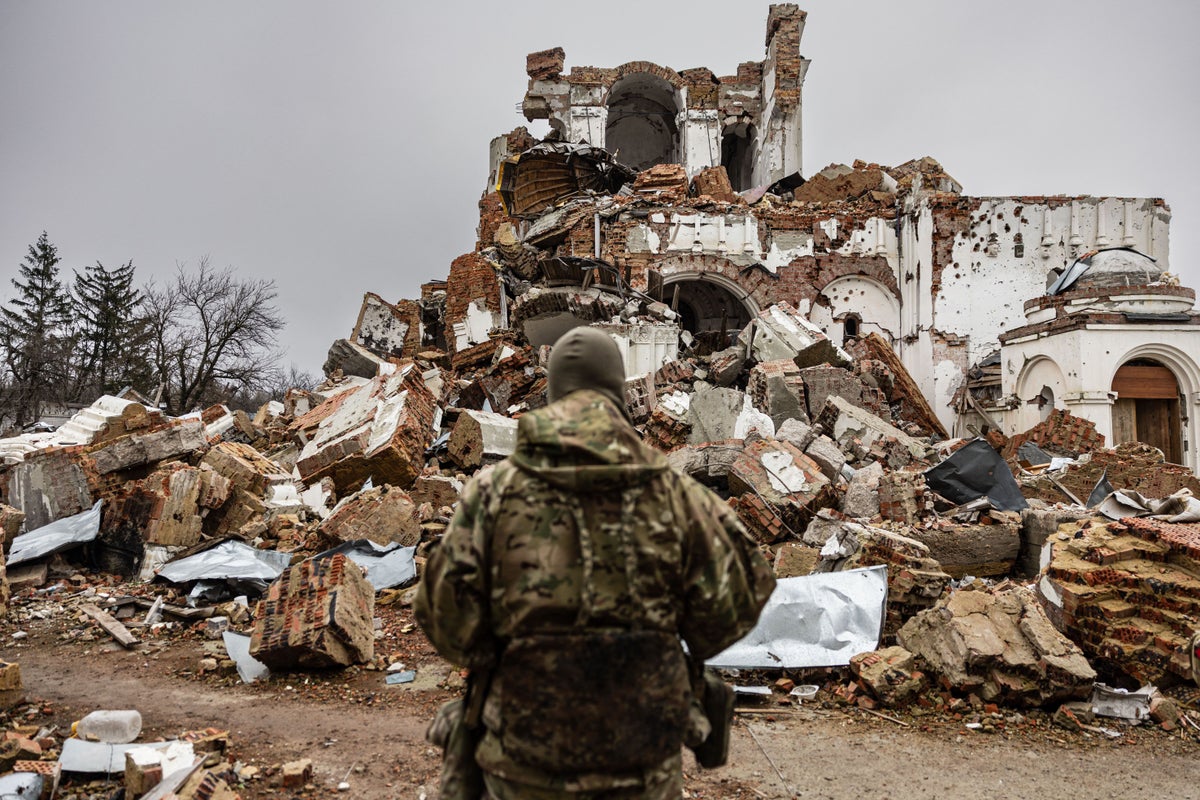 Russia claims it is battling a cross-border incursion by saboteurs who burst through the frontier from Ukraine, in what appears to be one of the biggest attacks of its kind since the war began last year.
The Ukrainian outlet Hromadske cited Ukrainian military intelligence as claiming two self-described Russian opposition groups, the Liberty of Russia Legion and the Russian Volunteer Corps (RVC) – both consisting of Russian citizens – had carried out the attack.
A group calling itself the Liberty of Russia Legion – a Ukraine-based Russian militia that says it is working inside Russia for Vladimir Putin's overthrow – said on Twitter it had "completely liberated" the border town of Kozinka. It said forward units had reached the district centre of Graivoron, further east. "Moving on. Russia will be free!" it wrote.
The governor of Russia's Belgorod region said a Ukrainian "sabotage group" had entered Russian territory in the Graivoron district bordering Ukraine, and was being repelled. Kremlin spokesman Dmitry Peskov said Russian President Vladimir Putin had been informed and that work was under way to drive out the "saboteurs", the state-run RIA Novosti news agency reported.
A senior aide to Ukrainian President Volodymyr Zelensky said Kyiv had nothing to do with the incursion, putting it down to Russia's emerging "violent resistance movement".
Belgorod governor Vyacheslav Gladkov said on Telegram that the Russian army, border guards, presidential guards and the FSB security service were involved in the operation. He said at least six people had been wounded and three houses and an administrative building damaged.
The Telegram channel Baza, which has links to Russia's security services, said there were indications of fighting in three settlements along the main road leading into Russia. The "Open Belgorod" Telegram channel said power and water had been cut off to several villages.
The reports have not been verified and the Ukrainian military was not immediately available for comment.
In a written statement, senior Zelensky aide Mykhailo Podolyak agreed with Ukrainian military intelligence.
"The Russian liberation movement can become something that will contribute to the correct end of the war in Ukraine and significantly speed up the beginning of transformational events in the Russian political elite," he said.
"The violent Russian resistance movement, whose architects are exclusively citizens of Russia itself, is gradually coming out of the underground. They are independent in their decisions, have certain experience, and are free from fear."
Ukrainian social media users made reference to what they called the "Belgorod People's Republic" – a nod to events in eastern Ukraine in 2014 when Russia-backed militias purporting to be rebels against the Kyiv government declared "people's republics" in the eastern Ukrainian provinces of Donetsk and Luhansk.
Reuters