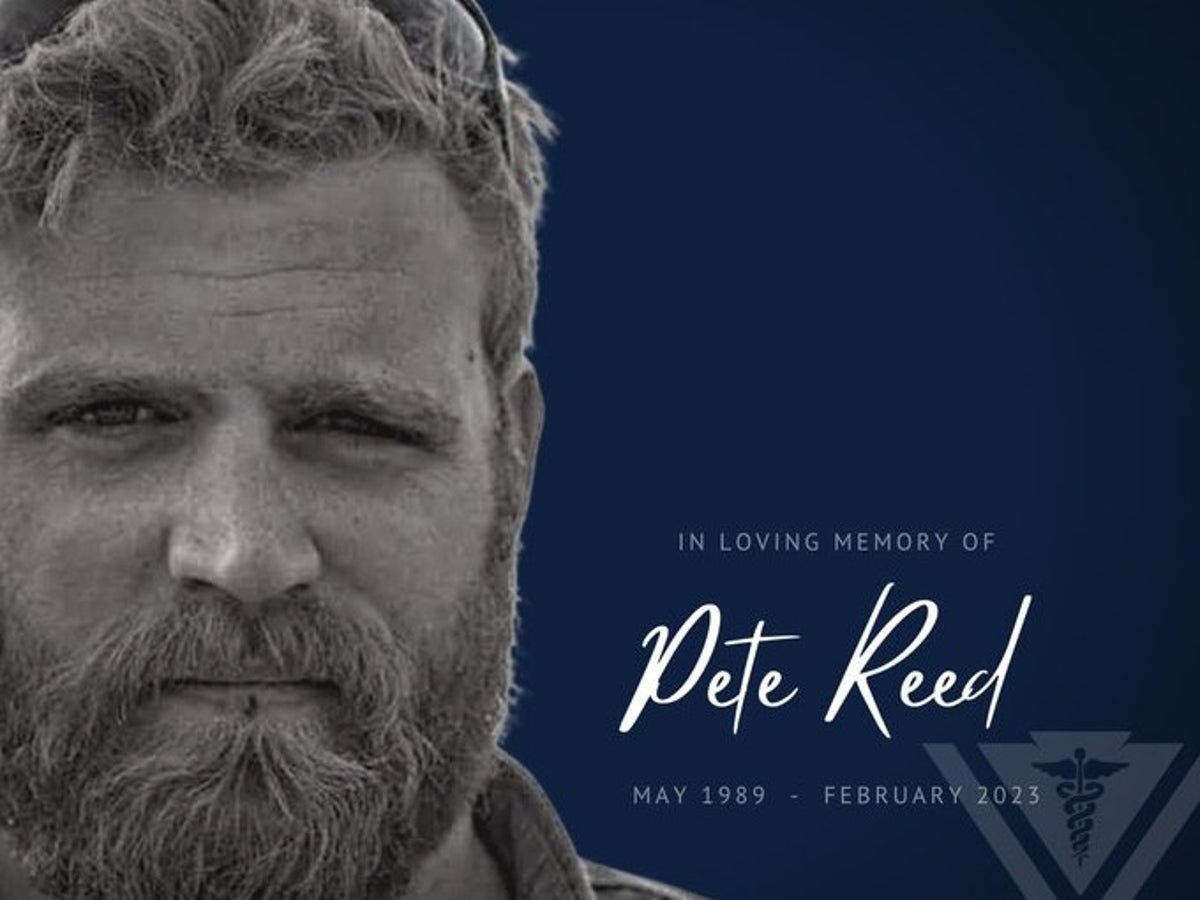 An American medic has been killed in Ukraine while evacuating citizens in the war-torn country, the humanitarian organisation he founded has confirmed.
Pete Reed, who was a US military veteran, was killed on Thursday while working in Bakhmut, Ukraine, according to Global Response Medicine.
"Yesterday, GRM founder Pete Reed was killed in Bakhmut, Ukraine. Pete was the bedrock of GRM, serving as Board President for 4 years. In January, Pete stepped away from GRM to work with Global Outreach Doctors on their Ukraine mission and was killed while rendering aid," GRM confirmed on Twitter.
Friends of Reed took to Twitter to remember him after news of his death became public.
"Pete Reed, a volunteer medic, was killed by shelling in Bakhmut, Ukraine yesterday while trying to evacuate civilians. One of the most selfless people I've ever met. Rest in peace, brother," tweeted @CengizYar.
Pete Reed, a volunteer medic, was killed by shelling in Bakhmut, Ukraine yesterday while trying to evacuate civilians. One of the most selfless people I've ever met. Rest in peace, brother. pic.twitter.com/sjcvDrG2SI

— Cengiz (@CengizYar) February 3, 2023
And @SangarKhaleel added: Pete Reed, an American medic and a very good friend was killed yesterday in Ukraine. Pete saved hundreds of lives in Mosul. I can't believe he's gone such a tragedy."
Reed formed the NGO along with Derek Coleman in 2017 "to serve the world's most vulnerable people in the midst of conflict, war, or disaster."
"Today, Global Response Medicine (GRM) is an agile medical force working throughout the world. We are a dedicated team of veterans; EMS, fire, and wilderness personnel; healthcare providers and medical academics; humanitarians and logistics specialists; volunteers and donors—we're all focused on a singular mission: save lives."