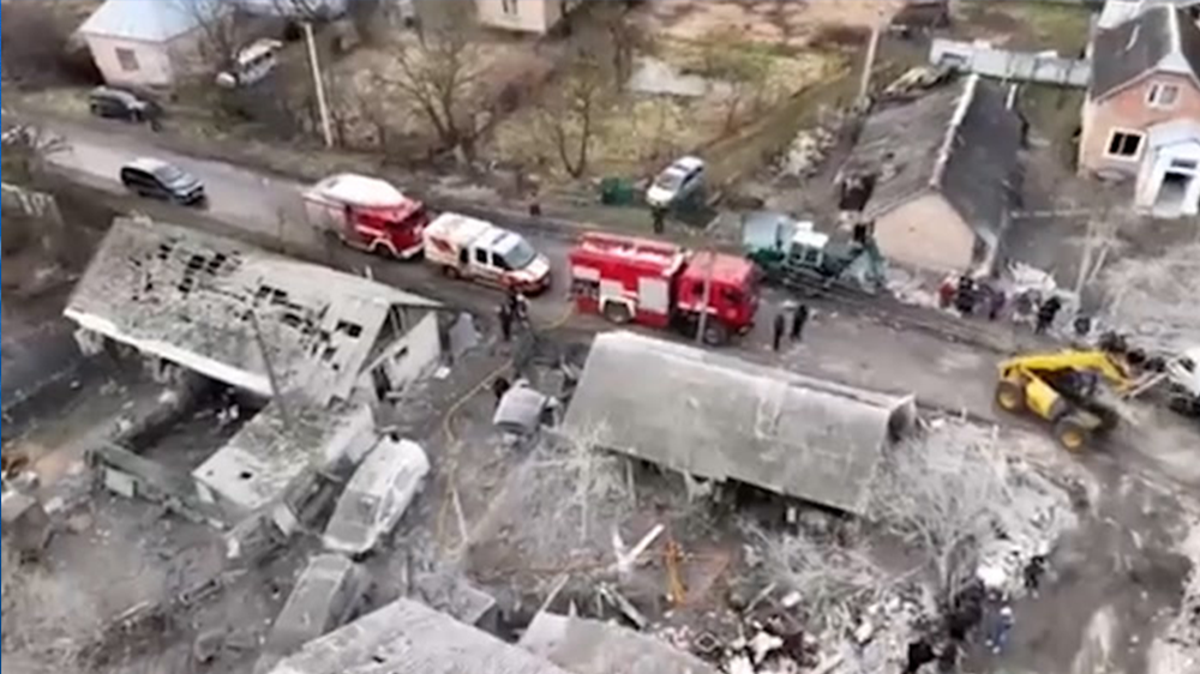 Aerial footage reveals the extent of destruction in Lviv Oblast after Russia launched a barrage of missile strikes against Ukraine.
This video, shared by the region's governor, shows the state civilian houses were left in after the shelling hit the area.
It was the first such missile attack in weeks, with Volodymyr Zelenskiy reporting a total of 81 strikes across the country.
He said it has "been a difficult night" and offered his condolences for the families of the dead and injured.
Kyiv, Kirovohrad, Dnipro, Odesa, Kharkiv, Zaporizhzhia, Lviv, Ivano-Frankivsk, Zhytomyr, and Vinnytsia regions were hit.
Sign up for our newsletters.